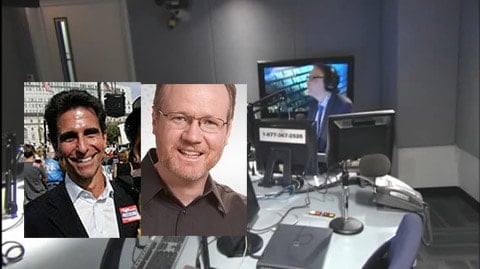 On Alan Colmes radio show, anti-gay activist Randy Thomasson floats a bunch of mistruths and homophobic arguments against the FAIR Education Act, the bill sitting on Governor Jerry Brown's desk which would teach LGBT history to students in California schools.
State Senator Mark Leno, the bill's sponsor, takes apart Thomasson's arguments.
Watch and listen, AFTER THE JUMP…
As I mentioned this morning, anti-gay religious groups are hammering Brown with calls asking him to veto the bill. Calls are urgently needed to Brown's office requesting he sign the bill.
You can contact Brown's office at 916-445-2841. Ask him to sign SB48, the FAIR Education Act.