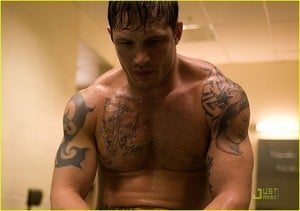 Microsoft, Delta and Wells Fargo all leave anti-gay shopping site Christian Values Network; will Apple follow?

Actor Tom Hardy looks every bit the part for his new movie, Warrior.

As the Episcopal Diocese of Long Island orders gay priests to marry, other New York churches are grappling with how to adapt to the state's marriage equality law.

New York Republican lawmakers who backed marriage equality are raking in massive donations, and now social conservatives are calling for an investigation into whether Mike Bloomberg and other well-moneyed LGBT allies "bought" their votes.

Jennifer Lopez and Marc Anthony have called it quits after seven years of marriage.

'Real Housewife' Countess Luann gets a gay send-up.

Arts and crafts have never been more fun, ever.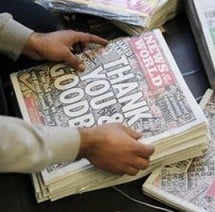 Gay MP Chris Bryant: the man behind Rupert Murdoch's fall?

In other Rupert Murdoch news, the media titan, or someone writing for him, penned an apology for the News of the World's hacking scandal: "We are sorry for the serious wrongdoing that occurred. We are deeply sorry for the hurt suffered by the individuals affected." Right.

Idelfonso Mendez, who's accused of leading a gruesome anti-gay hate crime in the Bronx last year, is suing the city after he allegedly broke his wrist during a car accident while being transported by the NYPD.

Gay presidential candidate Fred Karger takes on Marcus Bachmann.

Billy Elliot writer Lee Hall's unnecessarily controversial gay opera opened in London. And, no, the sky did not fall.

Microsoft's social network plan accidentally hits the web.

Missy Elliot and Spice make beautiful music.

Modern Family actor Jesse Tyler Ferguson celebrated his Emmy nomination with a trip to Disney World.

Jamaican cop revokes comment linking gays to organized crime.