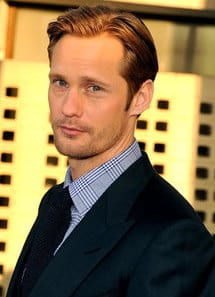 U.S. Embassy in Pakistan celebrates gay pride.

VIDEO: NYPD explodes 5,000 pounds of illegal fireworks.

Alexander Skarsgard offers his spoiler-heavy thoughts on True Blood character Eric's storyline: "It's a completely different side of Eric. He doesn't know who he is so all that baggage is gone — 1,000 years of resentment and bitterness, the whole loathing humanity kind of stuff is gone. But there has to be an element of danger there still. I didn't want him to become too much of a little puppy…. I don't think it would be fun to watch him for very long if he was completely emasculated."

In other True Blood news, Ryan Kwanten discusses his form fitting cop uniform: "It's even tighter off-screen. There was a good amount of laughing when I tried it on…"

Ick. While preaching against gay pride, Evangelical preacher John Piper called same-sex love "a calamity" that will yield death and disaster: "My sense is that we do not realize what a calamity is happening around us" he said. "Christians, more clearly than others, can see the tidal wave of pain that is on the way. Sin carries in it its own misery."

Karl Lagerfeld attends Prince Albert and  Charlene's wedding in Monaco, and makes it work.

Elsewhere in the world of royals, Kate and Will were protested in Canada, but it didn't ruin their appetite.

Will the Incredible Hulk survive Marvel's Fear Itself crossover?

Chechen journalist Marat Batalov claims there are no gays in Chechnya, "The country does not have such completely amoral phenomena as drug addiction, pedophilia, homosexuality and prostitution, which are all alien to Chechens." How very Mahmoud Ahmadinejad of him.

Indian companies are zeroing on the nation's increasingly visible and lucrative gay market.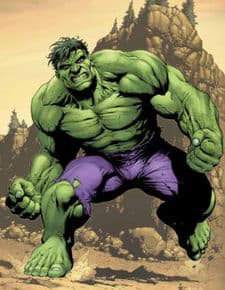 Presidential candidate Fred Karger discusses President Obama's marriage stance in The Guardian: "I am puzzled that a man who is the product of a biracial marriage, whose own parents could not have married in 16 states before 1967, seems unable to understand the extreme pain that bigotry causes… I have never heard of anyone switching sides from pro-gay marriage, as the president used to be, to anti-gay marriage."

Bermudians have found their place at London's pride.

Rugby player and straight ally Ben Cohen praised New York's gay marriage law: "It's nice to be in love with someone, and of course you want to have that extra bond of being married and not perceived to be different. [The idea that] because you're gay you can't experience being married is wrong."

Next time a snake bites you, use face cream.

Well, this is familiar: crews at Yellowstone in Montana are cleaning up an estimated 1,000 barrels of oil that spilled from a broken pipeline owned by Exxon. Happy Fourth!