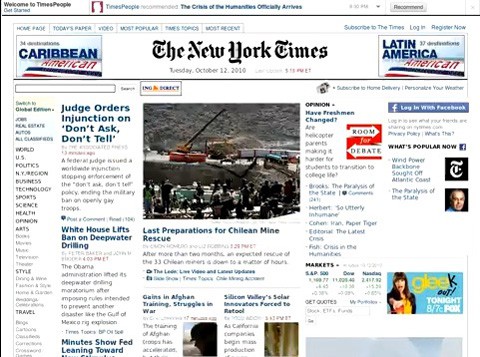 Phillip Mendonça-Vieira writes:
Due to an errant cron task that ran twice an hour from September 2010 to July 2011, I accidentally collected about 12,000 screenshots of the front page of the nytimes.com (unfortunately, you can only watch the whole 7 minutes if you stick to 480p).
Having worked with and developed on a number of content management systems I can tell you that as a rule of thumb no one is storing their frontpage layout data. It's all gone, and once newspapers shutter their physical distribution operations I get this feeling that we're no longer going to have a comprehensive archive of how our news-sources of note looked on a daily basis. Archive.org comes close, but there are too many gaps to my liking.
Watch, AFTER THE JUMP…
(via tdw)