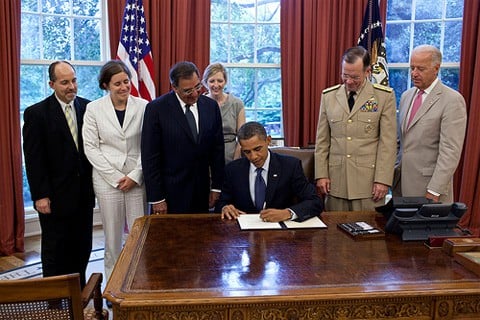 Above, Obama signs DADT certification. Official White House photo by Pete Souza.
This afternoon, President Obama and the Service Chiefs of the U.S. Military certified repeal of the military's 18-year-old "Don't Ask, Don't Tell" policy. Following a 60-day waiting period, implementation of the repeal will take place.
Here's the President's statement on the certification:
Today, we have taken the final major step toward ending the discriminatory 'Don't Ask, Don't Tell' law that undermines our military readiness and violates American principles of fairness and equality.  In accordance with the legislation that I signed into law last December, I have certified and notified Congress that the requirements for repeal have been met.  'Don't Ask, Don't Tell' will end, once and for all, in 60 days—on September 20, 2011. 
As Commander in Chief, I have always been confident that our dedicated men and women in uniform would transition to a new policy in an orderly manner that preserves unit cohesion, recruitment, retention and military effectiveness.  Today's action follows extensive training of our military personnel and certification by Secretary Panetta and Admiral Mullen that our military is ready for repeal.  As of September 20th, service members will no longer be forced to hide who they are in order to serve our country.  Our military will no longer be deprived of the talents and skills of patriotic Americans just because they happen to be gay or lesbian.
I want to commend our civilian and military leadership for moving forward in the careful and deliberate manner that this change requires, especially with our nation at war.  I want to thank all our men and women in uniform, including those who are gay or lesbian, for their professionalism and patriotism during this transition.  Every American can be proud that our extraordinary troops and their families, like earlier generations that have adapted to other changes, will only grow stronger and remain the best fighting force in the world and a reflection of the values of justice and equality that the define us as Americans.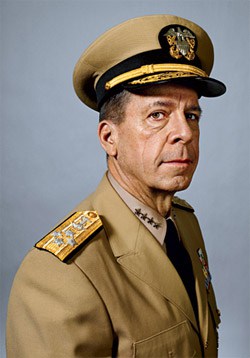 Chairman of the Joint Chiefs Mike Mullen released the following statement:
"I believe the U.S. armed forces are ready for the implementation of the repeal of Don't Ask, Don't Tell.  I conveyed that opinion yesterday to the President and to the secretary of defense, and today we certified this to Congress. 
"My opinion is informed by close consultation with the service chiefs and the combatant commanders over the course of six months of thorough preparation and assessment, to include the training of a substantial majority of our troops. 
"I am comfortable that we have used the findings of the Comprehensive Review Working Group to mitigate areas of concern and that we have developed the policy and regulations necessary for implementation — consistent with standards of military readiness, military effectiveness, unit cohesion, and recruiting and retention. 
"Certification does not mark the end of our work.  Ready though we are, we owe it to ourselves and to the nation we defend to continue to train the remainder of the joint force, to monitor our performance as we do so, and to adjust policy where and when needed. 
"My confidence in our ability to accomplish this work rests primarily on the fact that our people are capable, well-led and thoroughly professional.  I have never served with finer men and women.  They will, I am certain, carry out repeal and continue to serve this country with the same high standards and dignity that have defined the U.S. military throughout our history."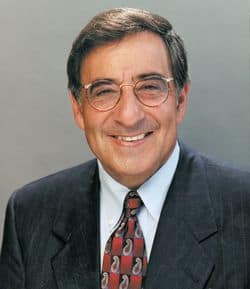 Secretary of Defense Leon Panetta released the following statement:
"Last December, this department began a careful and methodical process to prepare for the repeal of 'Don't Ask, Don't Tell. 
"Since then, the Repeal Implementation Team has worked to coordinate the necessary changes to policy and regulations, and to provide education and training to service members.  This effort, led by Undersecretary of Defense Clifford R. Stanley, was designed to ensure the smoothest possible transition for the U.S. military to accommodate and implement this important and necessary change. 
"Today, as a result of strong leadership and proactive education throughout the force, we can take the next step in this process.  The President, the chairman of the Joint Chiefs of Staff, and I have certified that the implementation of repeal of 'Don't Ask, Don't Tell' is consistent with the standards of military readiness, military effectiveness, unit cohesion, and recruiting and retention of the armed forces.  This certification decision was carefully made after receiving input from the service chiefs, service secretaries and from all the combatant commanders, who stated their views that the force is prepared for this change. 
"With this certification, and in accordance with the law, on Sept. 20, 'Don't Ask, Don't Tell' will be repealed.  We will have taken the time necessary to get this done right and to ensure that service members are properly trained for a change that I believe is essential to the effectiveness of our all-volunteer force. 
"All men and women who serve this nation in uniform — no matter their race, color, creed, religion, or sexual orientation — do so with great dignity, bravery, and dedication.  As secretary of defense, I am committed to promoting an environment free from personal, social, or institutional barriers that prevent service members from rising to the highest level of responsibility that their talents and capabilities warrant.  They put their lives on the line for America, and that's what really matters.  Thanks to the professionalism and leadership of the U.S. military, we are closer to achieving the goal that is at the foundation of America — equality and dignity for all."
LGBT MILITARY GROUPS REACT
SLDN: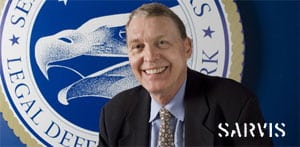 Aubrey Sarvis, Executive Director of the Servicemembers Legal Defense Network, hailed certification but warned that equality still needs to be achieved:
"Every service member deserves equal respect in the work environment. Signing legislation that allows for repeal of 'Don't Ask, Don't Tell' was necessary, but it is not sufficient for ensuring equality in the military. It's critical that gay and lesbian service members have the same avenues for recourse as their straight counterparts when it comes to harassment and discrimination," said Sarvis.
Sarvis said that SLDN will continue the fight for full equality for LGB troops who are serving today, as well as for those qualified Americans who wish to join.
"The work of advancing military equality marches forward after repeal. At SLDN, we will represent and defend those who may face harassment or discrimination as we oversee implementation; when necessary and timely, litigate in the courts to bring about full LGBT equality in America's military; advocate for legally married service members to receive the same benefits as their straight counterparts; and assist veterans to correct or upgrade their discharge paperwork," said Sarvis.
SERVICEMEMBERS UNITED: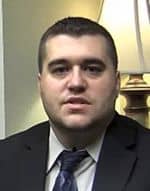 Said Alexander Nicholson, Executive Director of Servicemembers United and a former U.S. Army Human Intelligence Collector who was discharged under "Don't Ask, Don't Tell.": 
"Today, gay and lesbian servicemembers can and will breath a huge sigh of relief. While we still must wait 60 days for this change to formally take effect and for the law to officially be off the books, this step is nothing short of historic. This is the final nail in the coffin for the discriminatory, outdated, and harmful 'Don't Ask, Don't Tell' law. All servicemembers, the U.S. military, and the nation will be better off as a result of this long overdue change in policy."
OUTSERVE:

Said "JD Smith," OutServe's active-duty co-director, who is identified by a pseudonym while "Don't Ask, Don't Tell" is still in effect:
"This is a welcome step, and reflects what our members are saying, that the military is ready to move beyond 'DADT'. In 60 days, my life and the lives of thousands of other gay and lesbian troops changes. I cannot be more proud to be able to serve during this time." 
Added OutServe spokesperson and combat vet Jonathan Hopkins:
"This day has been a long time in coming. Soon, we will see that gay and lesbian troops demonstrate the same professionalism that is the hallmark of our armed forces, and that all military personnel will prove more professional than some have given them credit for. Through our work with the Pentagon, we are confident they have worked hard to devise smart policies as we move forward. As we move forward, what matters most is leadership."
Following is the actual certification letter signed by Obama, the Secretary of Defense Leon Panetta, and the Chairman of the Joint Chiefs Admiral Mike Mullen.