Obama to hold first Twitter town hall…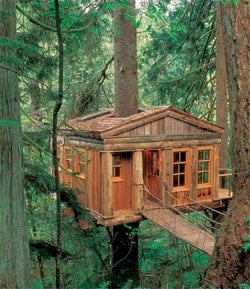 Curbed checks out some cool treehouses.
Canadians are celebrating Canada Day with Prince William and Kate Middleton.

Man stung by scorpion on Alaska Airlines: "In the movies, scorpions kill people," Ellis, 55, said Thursday. "I was just nervous, on edge, making sure that my heart was beating normal, that I wasn't sweating."

Michigan House Committee tables anti-bullying bill until the fall.

Effort underway to shutdown doomsday radio host Harold Camping: "Several people have filed complaints with the Federal Communications Commission demanding that the licenses of dozens of AM and FM radio stations owned by Family Radio, Camping's broadcast ministry, be revoked. Copies of the complaints were obtained by The Bay Citizen using a federal Freedom of Information Act request."

Britney Spears releases remix video for "I Wanna Go".

Joe Manganiello and Matt Bomer, together at last.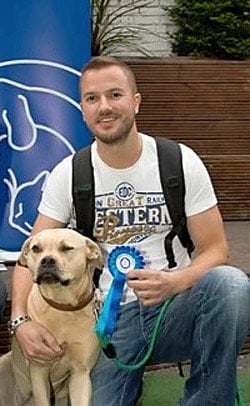 Staffordshire bull terrier named London's first-ever 'Pride Pooch'.

Woman charged with assault for kissing Bible-waving preacher: "He was just waving his arms and has a Bible in one hand, up and down, and screaming at the top of his lungs, 'sodomites' and 'you're going to hell,'" Parker said in a phone interview. "I thought he needed a hug. So I gave him a hug."

Abortion technically banned in Kansas.

Prop 8 supporter Doug Manchester planning 50-story hotel in Austin, Texas.

LISTEN: Mika's new French language single.

Samoan Prime Minister Tuilaepa Sailele Malielegaoi praises trans community: "You are adamant that you are a special gender, That is why some of you have spent considerable money on special operations. Every year you all look very different. Blonde hair, glossy lipstick sporting Gucci handbags and us men continue to be taken in by your looks. It is only your thick muscular carves, bulked up after years of playing rugby, that give you away. But it is not your will that you are the way you are. You are just another shining example of the glorious miracles and creations of our Lord. I applaud you on your charity work in our communities and may you continue to pursue it. I also applaud you on your pursuit of your human rights and I encourage you to be vocal on any issue that touches, encroaches on your rights."

Andrew Cuomo hit by liberal backlash?

VIDEO: Beyoncé surprises fans at Target in Harlem.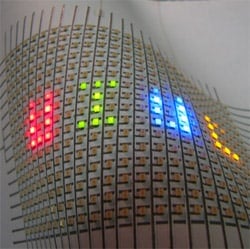 New pen can draw functional electric circuits on paper.

Dan Savage on the virtues of infidelity: "I acknowledge the advantages of monogamy, when it comes to sexual safety, infections, emotional safety, paternity assurances. But people in monogamous relationships have to be willing to meet me a quarter of the way and acknowledge the drawbacks of monogamy around boredom, despair, lack of variety, sexual death and being taken for granted."

Nate Silver updates his look at the future of same-sex marriage ballot measures across the States.

Brad Pitt talks about Terrence Malick and The Tree of Life: "Watching the film, and I've seen many cuts, I'm a guy who fights the idea of heaven but what I do respect is that there is a greater power than anything we understand, and for me the film is about that. Perhaps we don't need these religious concoctions to pillow the fear of death. Just the fact that there is an unknown, and something greater, can bring a feeling of peace. That's enough for me."