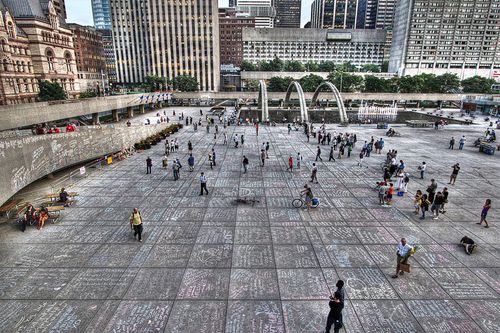 Over the past couple of days I've mentioned the death of Canadian opposition leader and LGBT champion Jack Layton, who passed away after a battle with cancer at the age of 61.
Here's a photo, shot by Jackman Chiu, of an impromptu memorial for Layton.
Our tipster writes:
"I thought you might want to know that the tribute to Jack Layton in Nathan Phillips Square, outside Toronto's City Hall, has exploded. Tens of thousands of chalk messages now cover the entire floor of the Square and all of its walls. I've never seen any out-pouring of grief like this for anyone in Toronto before. Jack was the fiercest ally for LGBQT rights Canadian politics has ever seen…"