Calls for conscience vote in Australia on same-sex marriage. Outlook bleak… MPs split…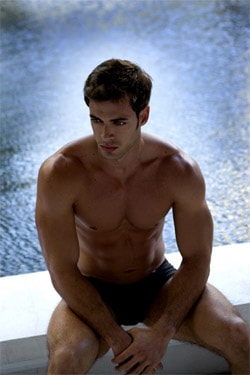 William Levy opts out of Channing Tatum/Steven Soderbergh stripper film.

Glenn Beck brings anti-gay friends to Israel Prayer Rally.

Monroe Township Schools in Williamstown pulls Haruki Murakami's Norwegian Wood from reading list over lesbian sex scene. "'I don't think that's relevant for any teenager,' parent Robin Myers told the newspaper. Her daughter was assigned to read the book. 'I was just kind of in shock,' she said."

Boyfriend arrested in murder of transgender woman in East Harlem: "Equan Southall was charged with murder in the Aug. 1 death of Camila Guzman. They had been in a relationship for four months, police said."

Baz Luhrmann film adaptation of great American novel begins…in Australia.

Anderson Cooper on his viral giggle video: "I'm a little stunned by how many people have seen that video. I went to bed telling myself, 'I doubt anyone will notice the giggle fit.' I woke up and in the elevator the first thing my building super said to me was, 'What's wrong with your laugh?'"

Bethenny Frankel gets her own talk show.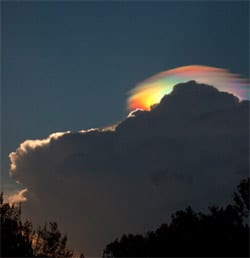 Rainbow cloud brightens Ethiopia.

GLSEN forces Family Research Council to edit fraudulent video: "Last week, GLSEN (the Gay, Lesbian & Straight Education Network) issued a cease-and-desist letter via its attorneys to the Family Research Council 'demanding that FRC cease distribution and publication of a video clip containing false and defamatory statements about GLSEN, as well as any other similar false and defamatory statements that may be contained in a longer video associated with that video clip.'"

Joe Manganiello's derriere (not sfw obvs).

Facebook makes privacy settings more like Google+. "The world's largest social network on Tuesday announced changes to its privacy settings that allow users to choose who will see a photo or status update right when they post it…"

Passenger bill of rights takes effect.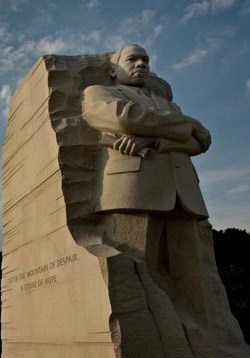 As the MLK Memorial prepares to open, the Washington Post takes a look at out March on Washington organizer Bayard Rustin: "When the anniversary comes around, frankly I think of Bayard as much as I think of King," says Eleanor Holmes Norton. "King could hardly have given the speech if the march had not been so well attended and so well organized. If there had been any kind of disturbance, that would have been the story."

The Speedo runway show in Sydney.

Aircraft carrier commander Owen Honors fights to stay in Navy, tells board of inquiry he wishes he never made the raunchy videos that cost him his job: "I wish I had been smarter." Late update: Honors keeps job…

Circumstance, a film which opens Friday, sheds light on gay life in Iran.

Are books dead, and can authors survive? "Yes, absolutely, within 25 years the digital revolution will bring about the end of paper books. But more importantly, ebooks and e-publishing will mean the end of "the writer" as a profession. Ebooks, in the future, will be written by first-timers, by teams, by speciality subject enthusiasts and by those who were already established in the era of the paper book. The digital revolution will not emancipate writers or open up a new era of creativity, it will mean that writers offer up their work for next to nothing or for free. Writing, as a profession, will cease to exist."