NYC gay sports bar Boxers wants to open a new bar in Hell's Kitchen, and some folks are complaining.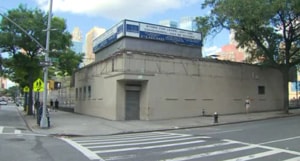 The NY Post reports:
Owners of the popular Chelsea hangout on West 20th Street want to open Boxers HK in a building at 776 10th Ave. — right around the corner from Sacred Heart School and right next to the playground of PS 111.
"It's disgusting," fumed Iyanth Davis, 53, a law librarian. "That's absolutely too close to these two schools . . . And the issue is not that it's a gay bar — it's a bar . . . That's the issue."
The building Boxers wants is within 200 feet of Sacred Heart — too close under zoning laws — but the owners want to subdivide the place so that the bar itself sits just outside the mandated limit, neighborhood sources said.
WPIX reports that there is also a restaurant that serves liquor right across the street, as well as a liquor store.
Watch, AFTER THE JUMP…