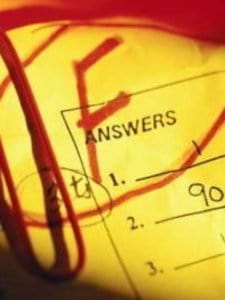 A Florida-based teacher named Jerry Buell has been suspended from the classroom and reassigned while the Lake County School Board investigates Facebook messages in which he said he "almost threw up" when he heard about New York's marriage equality, which he also said was part of a "cesspool."
Via the Orlando Sentinel:
Jerry Buell, a long-time Lake County social studies teacher, said during a recent Facebook exchange that he "almost threw up" in response to a news story about legalized same-sex marriage in New York.

On the same July 25 Facebook post he identified the same-sex marriages to being part of a "cesspool." He went on to call the unions a sin.

The comments were made on Buell's personal Facebook page but were visible to friends in his network. Buell argued he made the post on his own time on his personal computer.

"It wasn't out of hatred," he said in an interview with the Orlando Sentinel. "It was about the way I interpret things."
And the way you interpret things, Mr. Buell, happens to be hateful.