CPAC President Al Cardenas reportedly took a meeting with the head of gay conservative group GOProud, which it dumped from this year's annual conference.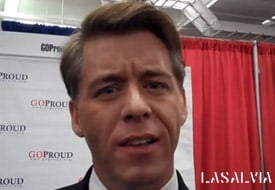 Reports Ben Smith at Politico:
Cardenas met today, I'm told, with the executive director of the gay conservative group GOProud, Jimmy LaSalvia. It was, a person briefed on the event said, "not a good meeting." The representatives of GOProud were furious to learn from WorldNetDaily and the Daily Caller that they'd been dropped from the organization, and were also none-too-thrilled about Cardenas's wife's recent comments on the subject.
Meanwhile, Smith adds, there's a boycott brewing.
More on the GOProud rejection from Chris Johnson at the Washington Blade.