Boehner and Paul Clement's DOMA brief full of homophobic lies. More analysis here…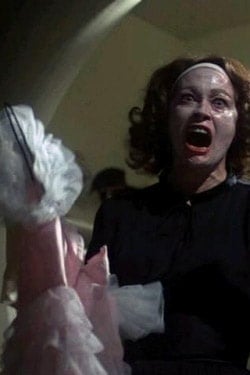 Faye Dunaway faces eviction.

The Hills + The A-List = Made in Chelsea?

Federal judge rules stagehand who claims he was discriminated against by the Nashville local of the theater workers union can pursue case: "Gilbert claimed in his 2009 lawsuit that the union local retaliated against him after he complained about another union member who called him by a gay slur and threatened to stab him while the two were working on the 2007 CMA Awards show."

Brandon McInerney trial: Teen who killed Lawrence King grew up in abusive, meth-filled household. "He hit us, kicked us, slapped us, threw us around," said James Bing, 24, whose mother was married to Billy McInerney. "He punched us in the face, threw us into walls, pretty much any type of physical violence."

Pro-LGBT CNN contributor expresses support for Anoka-Hennepin's 'No Promo Homo' policy of not discussing sexual orientation in the classroom.

College nudists planning 5K run.

Darren Criss confirmed as Daniel Radcliffe replacement in How to Succeed in Business Without Really Trying.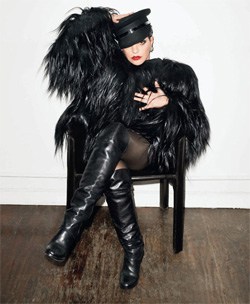 Liza Minnelli looks spectacular in new Terry Richardson shoot.

There's a 20 percent chance we're all Sims.

The gay agenda will see you now: "After panicking the religious right, inducing nightmares in the Pope and shamelessly luring countless congresspersons and church pastors, mayors and deeply shamed NFL players into the shimmery rainbow fold, the world-famous 'homosexual agenda' has, once and for all, screamed itself alive."

NYC man lives in 78-square-foot apartment.

Texas Board of Pardons and Paroles reverses parole approval for killer of gay Houston banker Paul Broussard: "Buice, now 37, was one of 10 teenagers from The Woodlands who attacked Broussard outside a Montrose bar. According to an announcement from the board's Austin office, the Amarillo parole panel made the decision today to withdraw Buice's parole based upon 'additional information not previously made available to the board.'"

Hugh Hefner, planking or napping?

Leonardo DiCaprio is the highest-paid actor in Hollywood.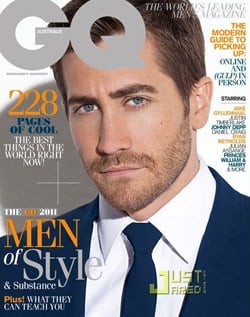 Jake Gyllenhaal covers GQ Australia.

Three anti-gay hate crimes reported in Long Beach, California.

Scientist: Second moon may have collided with our moon. "The two moons are believed to have been created at the same time and followed a similar path to the moon we're familiar with today, but after tens of millions of years of peaceful co-existence, the two moons appear to have crunched together in a gentle collision that left the smaller moon, just a third of the size, spread across the larger like a cosmic pancake."

Jeff Timmons and other Chippendale's maybe don't realize J Lo is wax.

Chloe Smith, a conservative British MP, comes out for same-sex marriage: 'I hope Ms Smith's endorsement will embolden other Tory MPs to support full equality in civil marriage and civil partnership law,' said Mr Tatchell. 'She is one of the very few Tory MPs to support gay civil marriages and heterosexual civil partnerships. Boris Johnson endorses the right of gay couples to marry, but David Cameron, George Osborne and most Tory MPs are still resisting calls for equality.'