The Southern Poverty Law Center has threatened to take legal action against Hoover High School in Hoover, Alabama over its refusal to allow student Sara Couvillon to wear a T-shirt that says, "Gay? Fine by Me."
Wrote Samuel Wolfe, staff attorney for the SPLC, in a letter to the school: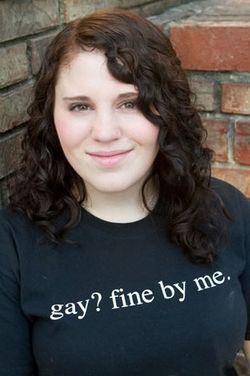 Evidently, officials at your school told Sara that she could not wear the shirt because they were "concerned for her safety." Yet, Sara did not experience any threats of violence, nor did the officials tell Sara that there were threats of violence against gay students from which disruption could have, or did, result. In fact, Sara had routinely worn the t-shirt during the previous school year without incident. Therefore, the officials' stated reason for the censorship was unfounded and unsubstantiated.
Moreover, even if there are students who will act disruptively in reaction to Sara's t-shirt, the school has a
duty to punish the disruptive students, not to prohibit Sara's speech.
…By censoring Sara out of concern that other students would behave disruptively, your school has allowed those disruptive students to exercise a "heckler's veto" over Sara's free speech rights. The First Amendment does not permit such an outcome.
Please confirm in writing by close of business Monday, September 12, 2011 that you have rescinded your unlawful policy and that Sara and all other students within the District may wear a "Gay? Fine by me." t-shirt and other similar expressions of support for LGBT rights. Without prompt and meaningful action to remedy the constitutional violations suffered by our client and to compensate our client for the harm caused by the school, we intend to file a federal lawsuit seeking full redress, including but not limited to injunctive and declaratory relief, damages, and attorneys' fees and expenses.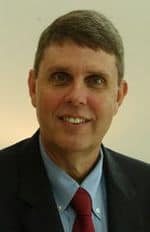 Hoover High Principal Don Hulin has released a statement defending the school's actions:
"At Hoover High School, we have a tradition and practice of respecting the rights of students to exercise all of their Constitutional entitlements. We are fortunate to have a diversified student body and we work very diligently to encourage a culture of tolerance and understanding. In the tradition of the United States Supreme Court case, Tinker v. Des Moines, students at Hoover High School exercise their First Amendment rights without restriction unless such expression disrupts the learning environment or deprives the rights of others."
Read the full letter sent from the SPLC to the school, AFTER THE JUMP…