VIDEO: New BP oil spill feared in Gulf of Mexico.

Justice Department files anti-trust lawsuit against AT&T/T-Mobile merger: "AT&T's elimination of T-Mobile as an independent, low- priced rival would remove a significant competitive force from the market." Bet somebody's GLAAD they withdrew their letter of support.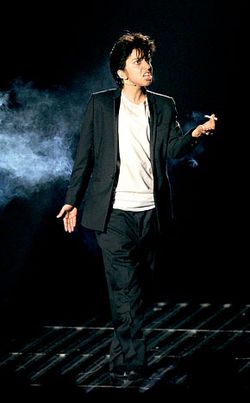 Lady Gaga reportedly wore prosthetic man parts during MTV awards.

WATCH: Bulldog thinks he's an elephant.

KKK: Kourtney, Kim and Khloe Kardashian call themselves a "Klan" in the press release for their Sears collaboration.

Gay Ugandan refugee finds home in Bay Area: "Being gay in Uganda was never easy for gospel singer Daniel Dyson, but the anti-gay hysteria that erupted in the African nation two years ago forced him to flee…Dyson, who landed in the Bay Area in the spring, is among the first refugees the United States has invited to live in California specifically because of anti-gay persecution abroad.

Madonna's French vacation is a workout.

OUT magazine expands to…Greece…. "Starting in December of 2011, Here Media will roll out a version of OUT in Greece. The mag will run 10 issues per year and will be launched in partnership with local publisher G. Piliouras, Ltd. 'With a burgeoning gay audience in Greece, OUT's Greek-language version provides the perfect outlet for a consumer not currently being reached by local publications,' says Here Media's Executive Vice President and General Manager Stephen Macias."

Hugh Jackman thinks he's the man of steel.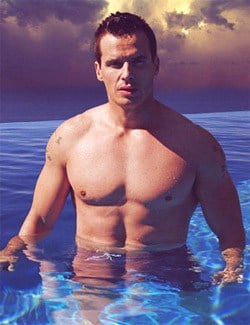 Antonio Sabato Jr. gets wet.

Right-wing Alliance Defense Fund announces that its first 'Ruben Diaz Courage Award' will go to Ruben Diaz.

Obama addresses American Legion, does not mention the group's opposition to 'DADT' repeal.

Jane Lynch speaks out about hosting Emmys: "I'm a person, not just a gay person. So I don't focus on gay things like [my sexuality]. I just focus on good jokes and being funny. I've thought of every aspect of it, I'm very much collaborating with everybody."

Peter Tatchell urges Commonwealth to discuss LGBT rights: "The Commonwealth association of nations is being urged to discuss the decriminalisation of homosexuality and other LGBT human rights issues at the Commonwealth Heads of Government Meeting (CHOGM), which is being held in Perth, Australia, from 28 to 30 October this year. The call is being made by human rights campaigner Peter Tatchell, director of the Peter Tatchell Foundation, who has written to the UK Foreign Secretary, William Hague MP, requesting that he lobby the CHOGM host government, Australia, to put LGBT issues on the agenda."

Out Scottish cyclist Graeme Obree warns athletes not to come out of the closet.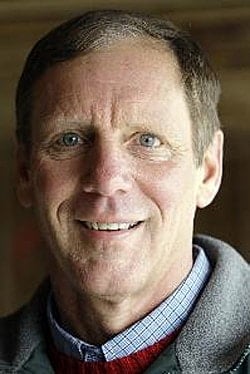 Tammy Baldwin's would-be Senate race challenger Mark Neumann: "If I were elected God for a day, homosexuality wouldn't be permitted."

17 before and after Hurricane Irene photos.

Paul Dano to play Karl Rove in Richard Linklater film.

Transgender girl attacked by another girl with a baseball bat: "Tiva's assault resulted in a serious head injury and her parents have told My Ballard that their daughter is emotionally fragile since the attack. Her parents, Tad and Cindy Anderson, spoke to My Ballard about the attack and are now seeking the public's assistance in finding their daughter's attacker."

Florida funeral home offers liquefaction option: "The unit by Resomation Ltd is billed as a green alternative to cremation and works by dissolving the body in heated alkaline water."

Married same-sex couples cannot go through U.S. Customs together: "Karen-Marie and Andrina Perry of East Vancouver recently discovered on a recent visit that their marriage does not constitute a 'family,' and thus they could not go through U.S. customs together, even though they have before."