Crash site of lost spacecraft found on dark side of the moon….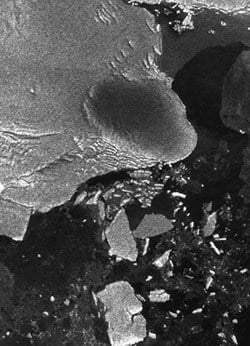 NASA: Japanese tsunami broke off icebergs in Antarctica. "A NASA scientist and her colleagues were able to observe for the first time the power of an earthquake and tsunami to break off large icebergs a hemisphere away."

Arnold Schwarzenegger goes jogging in "I Survived Maria" T-shirt.

NYC's "gay synagogue" Beth Simchat Torah finds new home, blanketed in Assyrian imagery.

Palin on credit downgrade: "Weren't people paying attention over the last year or so when we were getting warning after warning from various credit rating agencies…I've been writing and speaking about it myself for quite some time."

Ashton Kutcher does Details.

Michelangelo Signorile: Cuomo vs. Obama on marriage equality. "The president has dug himself a hole, having thought the states' rights argument was a way of saying there wasn't much he could do as president on marriage."

PHOTO: NOM/FRC hate bus tour kicks off in Iowa.

Ryan Gosling, bottle blonde in a mechanic's jumpsuit.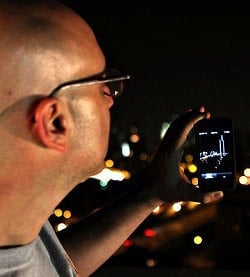 iPhone app will virtually resurrect the towers brought down on 9/11.

Navy Captain Owen Honors, who produced raunchy shipboard info-tainment videos for his aircraft carrier and subsequently lost his command over it, faces a Navy hearing today.

Former NJ Governor McGreevey mentoring inmates.

Hate crime charge filed in attack on lesbians in Seattle.

NPR ombudsman defends "ex-gay" therapy report: ''We stand by our decision to report on the issue of conversion therapy and the experience of those who undergo it. It is a newsworthy story…. But as Alix and Anne suggest, the story needed much more context. We should have put the whole idea of conversion therapy into perspective. Not doing so meant the listener had no data to understand how common this practice is and how many people seek it out. The absence of context undercut the value of our reporting.''

Uh oh, baby's getting put in the corner again.

Anne Hathaway defends Catwoman portrayal. "You only see a tenth of what that suit can do."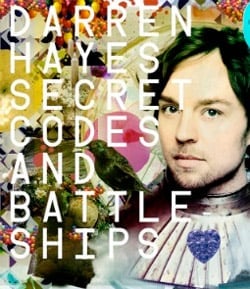 Darren Hayes says Michael Jackson inspired his new album cover.

Tasmanian champion axeman talks about gay daughter: "During an interview about his life published in the Hobart Mercury at the weekend, David 'Big Dave' Foster says: 'yes, I have a lesbian daughter and I love her and am proud of her.' Foster says his daughter Sally, her partner Lilly, and their daughter Wren, live in the Foster's home town of Latrobe on Tasmania's North West Coast."

Taiwan to hold mass same-sex wedding.

Iowa pastor Jeff Mullen, who broadcast the "ex-gay" video watched by Michele Bachmann following his sermon over the weekend, dedicated himself last year to the successful campaign to oust pro-equality judge's from the state's Supreme Court: "Mullen took a much more active role in the anti-retention campaign, setting up a website dedicated almost exclusively to getting rid of the 'seven rogue justices' and asked 'pastors to register voters on the Sundays.' Mississippi's American Family Association, which the Southern Poverty Law Center has designated an anti-gay hate group, supported his efforts."