The fatal beating of 19-year-old Marcellus Andrews last Friday in Waterloo, Iowa (recently in the news for being Michele Bachmann's home town) by a group of unknown assailants began with anti-gay slurs, the WCF Courier reports: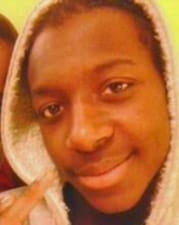 Night found him at Nakita Wright's home on Cottage Street. She said the problems started at about 12:45 a.m. Friday when she and Tudia Simpson, her cousin, went for a walk down the street. Andrews opted to stay behind, waiting on the enclosed porch, she said.
The two women hadn't made it as far as Adams Street a block away when they heard yelling back at the house. They ran back and found a truck stopped in the street, and the occupants were taunting Andrews, calling him "faggot" and "Mercedes," a feminization of his first name, Simpson said.
Andrews died of severe head injuries after being removed from life support early Friday.
Aksarbent notes that up until yesterday, police had maintained it was unclear why Andrews was targeted, and the first reports of the anti-gay slurs were published in the WCF Courier report today.
Police are still looking for those responsible.
A Facebook page has been set up in Andrews' memory.
Watch a KCRG news report on Andrews' death, AFTER THE JUMP…