Nick Ashford of Ashford & Simpson has died at the age of 70: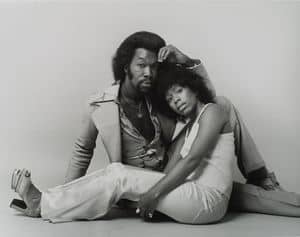 Ashford, who along with wife, Valerie Simpson, wrote some of Motown's biggest hits, died in a New York City hospital, said Liz Rosenberg, who was Ashford's longtime friend. He had been suffering from throat cancer and had undergone radiation treatment, she told the Associated Press.
Though they had some of their greatest success at Motown with classics such as "Ain't No Mountain High Enough" and "Reach Out And Touch Somebody's Hand" by Ross and "You're All I Need To Get By" by Gaye and Tammi Terrell, Ashford & Simpson also created anthems for others, like "I'm Every Woman" by Khan (and later remade by Whitney Houston).
And songwriter Jerry Leiber of the Leiber and Stoller songwriting duo, has died at 78: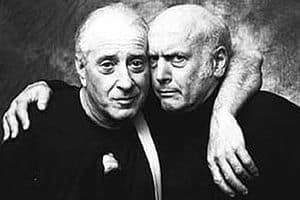 Leiber…died Monday at Cedars-Sinai Medical Center in Los Angeles of cardiopulmonary failure, said Randy Poe, president of the songwriters' publishing company.
Inducted into the Songwriters Hall of Fame in 1985 and the Rock and Roll Hall of Fame in 1987, Leiber and his lifelong writing partner, Stoller, wrote hits that included Elvis Presley's rat-a-tat-tat rendition of "Hound Dog" in 1956 and Peggy Lee's 1969 recording of the jaded "Is That All There Is?"
But they may be best remembered for the ebullient, impudent hits written for the Clovers ("Love Potion No. 9"), the Drifters ("Ruby Baby"), the Cheers ("Black Denim Trousers and Motorcycle Boots"), the Robins ("Smokey Joe's Cafe," "Riot in Cell Block No. 9") and, especially, a Robins' spinoff group that Leiber and Stoller helped create, the Coasters ("Searchin'," "Yakety Yak," "Poison Ivy," "Charlie Brown," "Down in Mexico," "Little Egypt").
Peggy Lee in 1969, singing Leiber's classic: