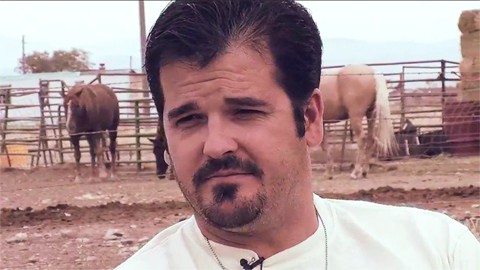 Of the nearly 170 stories we collected on the Tour, I think this one is my favorite setting. The mountains, the horses, the mobile home with the rainbow decoration waving in the wind, all as the backdrop to Mark talking about how it's okay to be gay in Montana. Oh, and of course the chihuahua who insisted on sitting in my lap for the duration of the filming.
Watch, AFTER THE JUMP…

Nathan Manske and Marquise Lee embarked on a 4 month, 50 state tour of the United States collecting stories for their I'm From Driftwood site. We'll be sharing some of the stories they collected along with some of the insight into what they saw. They're still encouraging people to submit their written stories via IFD. You can follow IFD on Facebook, Twitter and YouTube.
CHECK OUT OUR RECENT LGBT STORIES…
Teen Becomes More Popular After Coming Out in Conservative Town [tr]
Bullying Affects Everyone [tr]
Accidental Online Chat Leads to 13 Years of Love [tr]
A Man's Journey Into – and Out of – 'Ex-Gay' Therapy[tr]
Gay Teen Saved by Lesbian Teacher, Outed, Excommunicated by Church [tr]