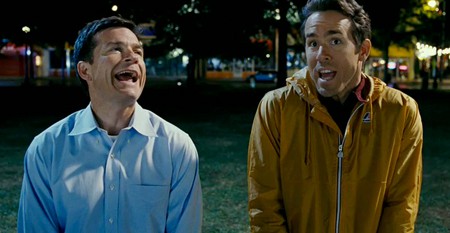 "I wish i had your life!" famous last words of body-switchers everywhere!


NATHANIEL ROGERS
…would live in the movie theater but for the poor internet reception. He blogs daily at the Film Experience. Follow him on Twitter @nathanielr.
 
NOW PLAYING
Since it's ALWAYS 'The Year of the Sequel' (Harry Potter, Transformers, etcetera) there's really only a couple of ways to define Summer 2011 at the multiplex. It's either been the summer of the Superhero (Captain America, X-Men, etcetera) or the summer of the Raunchy Comedy (Bridesmaids, Horrible Bosses, etcetera). Ubiquitous Ryan Reynolds has been straddling both camps whether surrounded by green energy or sex partners as in THE CHANGE-UP. In the new comedy he switches bodies with bestie Jason Batemen after a wish they both make while literally taking the piss together. Reynolds is always playing the guy all other guys supposedly want to be. Doesn't he need to play something a little humbler soon before everyone turns on him? Superiority is deeply irritating.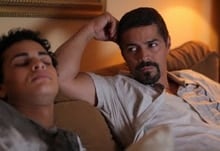 How long before we get a body-switching comedy where one of the characters happens to be gay? Ryan Reynolds as an oversexed gay man switching bodies with his best married with children friend might be way more interesting. This ancient comedy plot needs a Shake-Up more than it needs The Change-Up, don't you think? 
Also Opening: GUN HILL ROAD (pictured left), a drama about a husband and wife (Esai Morales & Judy Reyes) struggling with their trans son (Harmony Santana) from debuting writer/director Rashaad Ernesto Green; THE WHISTLEBLOWER with Oscar winner Rachel Weisz (Mrs Daniel Craig!) battling a big corporation; and RISE OF THE PLANET OF THE APES which is getting suprisingly strong reviews as it relaunches the 40+ year old apes franchise.
"Take your stinking paws off me, you damn dirty ape!"
BONUS SCENE
Speaking of big apes. Can you guess who this back belongs to?
ANSWER AFTER THE JUMP…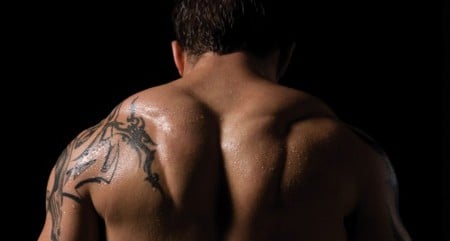 Yep, you guessed it. That massively meaty back can only belong to Tom Hardy, who next stars in the boxing drama WARRIOR (before they bury that beautiful mug in the Bane mask for The Dark Knight Rises). One month before the film opens (September 9th) they're releasing a photography book "The Men of Warrior" detailing the training and the bodies of Hardy and his co-star Joel Edgerton (Animal Kingdom).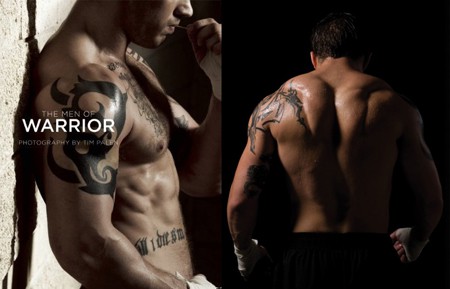 Here's a gallery of preview images from the book.
THE CLASSICS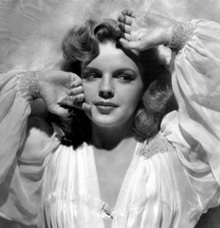 For those of you living near New York City, make sure to catch a film or two from the huge Judy Garland retrospective hosted by the Paley Center and The Film Society of Lincoln Center. If you're not in NYC, play along at home with Netflix.
This week I caught For Me and My Gal which is Gene Kelly's film debut! You can see his learning curve a bit but Judy is spectacular doing "After You've Gone". The next day, I watched an underseen gem from 1943 called Presenting Lily Mars in which Judy plays a relentless wannabe actress out to land a big part in Van Heflin's latest Broadway show. (Old movies are so obsessed with Broadway!) Lily Mars was very funny and surprisingly tart what with a running joke about an illicit pregnancy, one sequence with a man pretending to be gay and hot for his best friend, and a musical sequence in which Judy mocks her operatic co-star Márta Eggerth.
Upcoming shows in the series include In the Good Old Summertime, Summer Stock, my personal favorite Meet Me In St Louis, I Could Go On Singing and Judy's greatest performance in A Star is Born, the one that really ought to have won her the Oscar. Damn you Grace Kelly!