Norman Brannon is a pop critic, musician, and author based in New York City. He presents a weekly music update here on Towleroad and writes regularly at Nervous Acid.  
Follow Norman on Twitter at @nervousacid.
EXTENDED PLAY: FREE DOWNLOAD EDITION
Aside from Watch the Throne, the anticipated collaborative effort from Kanye West and Jay-Z, the summer release drought continues this week. But that doesn't mean there isn't new music to be heard: This time around, I've assembled a handful of free and legal downloads to give away — including a track that's somewhat personal to say the least.
WHO: Active Child
DOWNLOAD: "Playing House" / "Hanging On"
WHY: Los Angeles singer-songwriter Pat Grossi literally began his career as a choirboy, so it's no wonder that last year's Curtis Lane EP introduced a voice that was as angelic as it was ghostly. For his forthcoming debut album, You Are All I See, Grossi reins in his new wave tendencies and breaks new ground with an almost textural R&B — as if Jonsí from Sígur Ros decided to sing the D'Angelo back catalog. This is, trust me, an incredible thing.
WHEN: You Are All I See is released August 23 via Vagrant.
WHO: Ladytron
DOWNLOAD: "White Elephant"
WHY: Longevity is a rare beast in the music industry, but it doesn't take a genius to figure out how it's done: Liverpool electropop vets Ladytron are entering their second decade as a band because they've always been intent on expanding and redefining the boundaries of what it is that they do. With "White Elephant," the band goes back to basics, composing a classic pop standard through a modern pop lexicon. If that's tension that you hear, they're doing it right.
WHEN: Gravity the Seducer is released September 13 via Nettwerk.
WHO: James Yuill
DOWNLOAD: "Crying for Hollywood" (The Zodiac Social Chelsea Vocal Mix)
WHY: I don't generally merge my two career paths in any way, but it's free download week and I'm in the giving spirit. While the majority of you might only know me for my work here, I'm actually far better known as a musician, having played in a number of bands and worked as a songwriter for others over the last twenty years. Last month, I was commissioned to do a remix for one of the best working artists right now — London singer-songwriter James Yuill — and the resulting track turned out to be one of my favorite things I've ever worked on. If it gives you a more multidimensional image of who I am, then I suppose that's a good thing, right? Enjoy!
WHEN: James Yuill's excellent Movement in a Storm, featuring the original version of "Crying for Hollywood," is out now.
THE DISPATCH: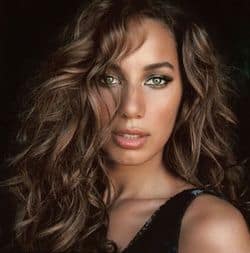 Yesterday, an English high court heard testimony from Swedish club producer Avicci alleging that Simon Cowell and Leona Lewis are responsible for plagiarizing his forthcoming single, "Fade Into Darkness," on Lewis's current single "Collide." Avicci is hoping to prevent the commercial release of "Collide," which is currently scheduled for September 4 in the UK, and the producer has a case: Cowell's label approached Avicii's management to use the song for Lewis, but they declined, having already secured a fall release with Ministry Of Sound. Sad to say, I'm not sure "Collide" is a song worth fighting for.

 Influential UK tech-house label Soma celebrates their 20th anniversary this year with a 3-CD retrospective of the label's history. No small footnote to that history, the collection opens with "Drive" — a previously unreleased Daft Punk demo from 1994. The track was originally meant to be included on Daft Punk's first 12-inch EP for the label, but was left off in favor of future classic "Da Funk."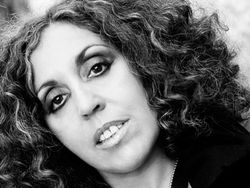 Poly Styrene may have passed away before its release, but her final album, Generation Indigo, still breathes life: "Ghoulish" is being released as a new single this week, and the song is backed with a haunting remix by Hercules & Love Affair that volleys between hypnotic Italo-disco and classic Detroit techno.

 It was announced this week that Amy Winehouse's North London home will become headquarters for the Amy Winehouse Foundation — an organization established to help young people with substance abuse problems. Meanwhile, Tony Bennett promised to donate 100-percent of the royalties from "Body & Soul" — his recent duet with Winehouse — to the foundation.

 Former Mojo Magazine editor and David Bowie biographer Paul Trynka talks about his latest book, David Bowie: Starman, and gives his best educated guess for the singer's future based on all he's learned: "My heart says he'll come back, but my head says he's not likely to."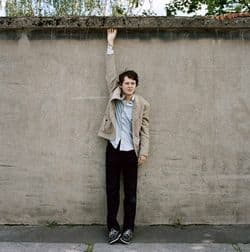 World music-slash-indie hybrid Beirut return from their recent cross-pollinations with Blondie for a new record called The Rip Tide, due out on August 30. The entire album is streaming at Soundcloud now. Also worth checking out: German techno favorites Modeselektor are offering teaser streams from their forthcoming album Monkeytown, including the much anticipated "Shipwreck" and "This" — both of which feature Radiohead's Thom Yorke on vocals.

 Notable indie director and queer film icon Gregg Araki recently spoke with the Guardian at length about his love for the British shoegaze movement and its recent revival: "The sad thing is, today a band like Slowdive wouldn't be able to have a career. They hardly dealt in huge figures, but they sold enough to get a career out of it," he says. "There's no money for such things at the present, no incentive for record companies to repackage their music."
THE PLAYLIST:
This week's Rdio playlist was inspired by the recent announcement of nominations for this year's MTV Video Music Awards. I decided to dig into the archives in order to figure out who some of the best losing nominees were, and I was actually quite surprised by what I found. (For example, Nirvana's "Smells Like Teen Spirit" lost its Video of the Year nod to Van Halen's "Right Now." True story!) But as I continued to dig, I was more surprised to see artists like Jeff Buckley or Roni Size/Reprazent in the nominee pool at all; there seemed to be as much of a story in the artists that got shut out of the VMAs as there was in the winner's circle. So this playlist celebrates the videos that should have won (the Yeah Yeah Yeahs' clip for "Maps" was insanely moving), the videos whose nominations were surprising (Belly's Star is one of the better lost albums from the '90s), and the videos whose artists became next-big-things that didn't quite make it (although Amerie's "1 Thing" still stands as an essentially flawless R&B track). Losers of 2011, take note! You're in excellent company.

SOUND & VISION:
Best Coast — "Our Deal"
It sounds more like a movie than a music video, but the latest single from Best Coast is totally getting the cinematic treatment: Directed by Drew Barrymore, this Warriors–like romantic tragedy stars Community's Donald Glover, Kick-Ass star Chloë Moretz, and, umm, iCarly's Miranda Cosgrove, among others.
Hunx & His Punx — "Lover's Lane"
Having already transcended the queer-punk label with their across-the-board well-received Too Young to Be in Love album, Hunx & His Punx rewrite your prom night with this campy but crucial video for "Lover's Lane" — as if the girl-group era had been merely a foil for gay love this whole time.
Wild Beasts — "Bed Of Nails"
If Smother wasn't one of the best records released so far in 2011, it was certainly one of the most unique. Wild Beasts singer Hayden Thorpe has the kind of highly literate, androgynous voice that endeared us to artists like Marc Almond and Antony Hegarty; on "Bed of Nails," he utilizes that falsetto to raise the anthemic potential on the best hypnotic Krautrock rhythm since "Running Up That Hill."
Toro Y Moi — "How I Know"
As far as indie pop goes, the latest from chillwave's most prominent defector Toro Y Moi is way more sunny than scary. But that doesn't stop the single from getting a satirical, and often hilarious horror treatment: It's a place where ghosts aren't afraid to bust out vintage American Bandstand choreography and bubblegum can literally kill you.