Why is Colorado Governor John Hickenlooper dodging the issue of civil unions?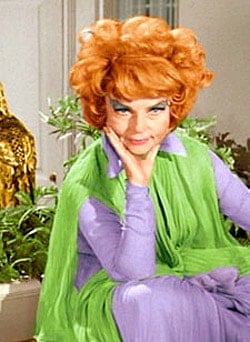 Guess what's being remade, again.

Windsor, Ontario gay bashers get three years for robbery, beating: "Justice Scott Campbell stated the Crown had not proven beyond a reasonable doubt that the attack, which left Chris Rabideau with two black eyes, a fractured nose and other injuries, was hate motivated by the victim's homosexuality."

ON SET: Catwoman crashes the Batcycle.

Five arrested in Zimbabwe on suspicion of being gay: "The five men include a 55-year-old white and 4 black men whose ages have not yet been released, they are currently detained at Domboshava Police Station awaiting trial."

Air France refuses to transport gay asylum seeker from Cameroon following UK deportation order.

Gay London bookshop Gay's The Word hit hard by rioting: "Manager Jim MacSweeney said he believed the incident was opportunistic but motivated by homophobia. He added: 'For us it's probably lads seeing what's happening on the TV and thinking they can get away with kicking our window in….What has been really touching is the messages of support we have had not only from our customers but also from members of the community who agree this is not acceptable.'" Birmingham gay village hit too…

Karl Lagerfeld's boytoy Baptiste Giabiconi talks to Glamoholic magazine.

Rover sends back new views of Martian surface.

NASA funds 30 new space research projects.

Malaysian pastor urges gays to "keep coming out" to combat homophobia: "Gay people cannot just blame straight people for not understanding us." Ouyang, wearing a flesh-coloured top with a crucifix and tattoos on his shoulder and arm, called on gay Malaysians to show their "true faces and tell them who we are".

VIDEO: Katy Perry joined on stage by….Rebecca Black.

Task force begins work to combat anti-LGBT hate crimes in South Africa: "The justice department announced the formation of the team in May, following a wave of so-called 'corrective rapes,' in which men brutally assault homosexual women, in order to change their sexual orientation."

John Boehner and Mitch McConnell announce picks for deficit "supercommittee".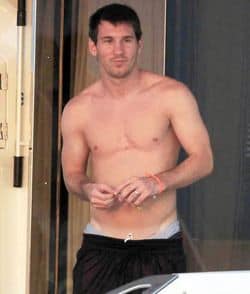 Footballer Lionel Messi yachts in Ibiza.

VIDEO: The Situation hits on Jesse Eisenberg.

BBC defends gay content in Torchwood: "In post-watershed content, we must be able to justify the frank and realistic portrayal of sex and the exploration of themes and issues which some people might find offensive."

Mission America wingnut Linda Harvey: Gays and lesbians should be banned from teaching. "Kids should not be put in the confusing position of having a teacher they like and respect in many ways who's also known to be practicing homosexual behavior."

Tampa Bay Rays to make "It Gets Better" video: "We believe in the impact these videos can have upon LGBTQ youth in all communities," said Brian Auld, Senior Vice President of Business Operations for the Rays. "The Rays are proud to join fellow baseball clubs in taking a stand against bullying."