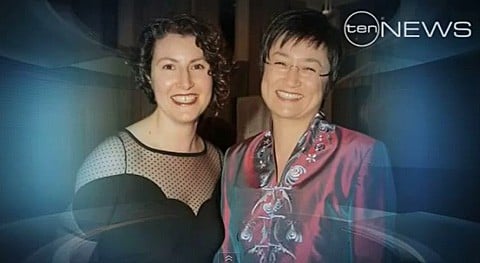 Australian finance minister Penny Wong and her partner Sophie Allouache are expecting a baby, through in vitro fertilization, Wong said in a statement:
"Like any expecting parents, the prospect of welcoming this child into our lives fills us both with joy," she said. "We are extremely grateful to our IVF service and staff, and to our donor, for giving us the opportunity to raise a child together."
Prime Minister Julia Gillard welcomed the news."I'm very pleased for Penny and her partner Sophie as they look forward to a new baby and the next phase of their lives," she told reporters in Canberra.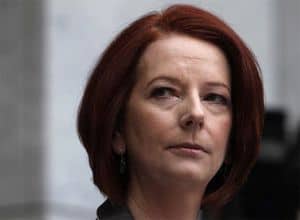 The implications for Australia's upcoming debate on marriage equality are obvious:
Senator Wong, one of the most senior ministers in the Gillard Government, is the first openly gay minister in federal politics. She is expected to play a pivotal role in the burgeoning debate over same sex marriage due to be discussed at the ALP's supreme policy making body the National Conference late this year."
Added Gillard, who believes marriage should be between a man and a woman, to reporters: "Clearly there are strong views about same-sex marriage in the community. There are strong views in the political party I lead, and we'll have a debate at national conference about those strongly held views. I've made my views clear."
You may recall that Wong, who was once under fire from the LGBT community for opposing same-sex marriage, came out in full support of it in November 2010.
Watch a report from 10 Australia, AFTER THE JUMP…