The 9/11 Tapes: The Story in the Air.

Conservative blogger/pundit Ed Whelan upset that gays exist at the DOJ.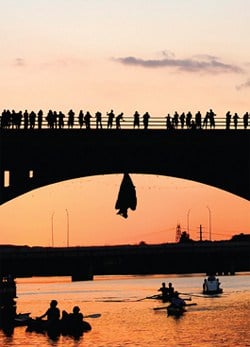 Batcow hangs under Austin bridge.

Anderson Cooper sunbathes with Kathy Griffin.

Anti-gay Mars Hill megachurch arrives in Portland, Oregon: "Mark Driscoll, the founder of the church, preaches against homosexuality and urges gays to turn from sin. 'A gay couple walks into your group, you're supposed to tell them to repent,' Driscoll said in a sermon posted on the church website. 'And if at any point you don't tell them to repent, you're not faithful to Biblical Christianity.'"

A cow dies in Brooklyn.

Bill Wilson of the San Francisco Sentinel reports on the "hoards of homosexual activists" outside this week's Prop 8 hearing.

Hate group Family Research Council launches anti-gay radio campaign in support of marriage amendment in North Carolina: "The ads, which will run from today through Monday, ask voters to call their state legislators and urge them to vote for adding a marriage amendment to the ballot next year.  The ad also encourages listeners to attend a rally at 11 a.m. Eastern on Monday, September 12 outside of the statehouse."

Report: Cher to show up to Dancing with the Stars for "at least one show".

The best PSA of the year against plastic surgery.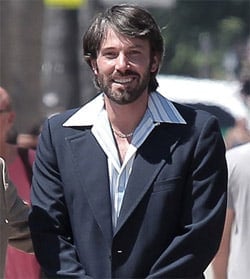 Ben Affleck is one tan away from being a Bee Gee.

California Governor Jerry Brown vetoes bill limiting protest at military funerals: "In his signing message, Brown said he was 'very tempted' to sign the measure but in 'good faith' could not because it conflicts with a recent U.S. Supreme Court ruling that upheld picketing by the Westboro Baptist Church." Signs bill strengthening equal benefits law for state workers.

Mash-Up: Alex Kenji, Starkillers and Nadia Ali vs. Adele.

NBC developing comedy My Best Friend is a Lesbo: "The project, from Warner Bros TV and Josh Schwartz and Stephanie Savage's studio-based Fake Empire, is about two best female friends — one straight, the other gay — who become roommates and help each other navigate life, love, and dating in Los Angeles. The semi-autobiographical comedy is based on the real-life friendship of writers and longtime roommates Sascha Rothchild and Randi Barnes, who will co-pen the script together."

Trailer: Pedro Almodovar's new flick The Skin I Live In.

Balls to the wall: Antonio Sabato Jr. dancing in thong in new film.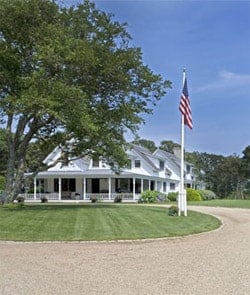 Martha's Vineyard property used as vacation home for Obamas is up for sale for $24.5 million.

NYT claims controversy has erupted in Sunnyside, Queens over an Irish bar's raffle to hold a same-sex wedding reception. Our reader tipster writes, "The writer had to trawl the neighborhood to find some bigots to lament what the majority here welcome."

Activist group All Out urges PayPal to drop anti-LGBT hate sites: "PayPal officially states that its users "may not use the PayPal service for activities that […] promote hate, violence, racial intolerance" but PayPal has become a favorite payment service for anti-LGBT extremists all over the world. PayPal must act immediately to shut down their accounts and ban all sites that promote anti-LGBT hate."

Tammy Baldwin (D-WI) discusses Senate campaign: "Asked whether being an out lesbian will be an issue during the Senate campaign, Baldwin said she thinks Wisconsin will value her honesty about her sexual orientation. 'I have always since the beginning in all my adult life been out and honest about my sexual orientation, and I think that voters appreciate the values of honestly and expect integrity in their elected officials,' Baldwin said."