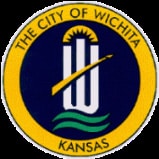 Two men walking in Wichita, Kansas were attacked by a group of men yelling anti-gay slurs, the Wichita Eagle reports:
Sgt. Jesse Boomer said two cars pulled up beside the 18- and 19-year-olds walking in the 1700 block of east Douglas, near Hydraulic, around 2:30 a.m. Six men, all in their late teens or early 20s, got out of the cars, accused the two men of "being homosexuals" and attacked them, Boomer said.
The victims drove themselves to a local hospital, where they were treated for minor injuries and released.