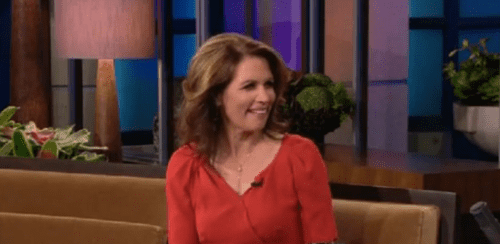 The Bachmannator was on Leno last night and seemed to confuse her passionate beliefs with a prison sentence.  
"If you become president — and you seem pretty strident in your views…," Jay Leno said, before Bachmann interrupted him.

"Convicted. I'm convicted," she said.

"Convicted?" Leno replied. "No, you don't get convicted until after you're in office. That's later. You have to get elected first."
She also joked about her ex-gay clinic. It was not a successful joke. 
Watch, AFTER THE JUMP…