Chief U.S. District Court Judge James Ware has ruled that videotapes of the federal case challenging Proposition 8 can be released to the public but has placed a limited stay on the ruling, Wilshire and Washington reports.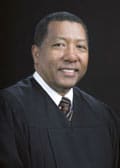 Ware wrote that he found "no compelling reasons" to continue sealing the tapes.
He wrote, "Foremost among the aspects of the federal judicial system that foster public confidence in the fairness and integrity of the process are public access to trials and public access to the record of judicial proceedings. Consequently, once an item is placed in the record of judicial proceedings, there must be compelling reasons for keeping that item secret."
Ware's order was stayed until September 30, giving Prop 8 supporters time to appeal.
Said Chad Griffin, AFER Board President, in response to the ruling: "This is a significant victory for the American people, who will soon be able to see the evidence put forward by both sides in this historic federal trial.  Unlike political campaigns, in a court of law, the truth and facts are all that matter. When witnesses take the stand, they are under oath and under penalty of perjury, and their statements are subjected to cross-examination and scrutiny.  The public will soon see the extraordinarily weak case that the anti-marriage Proponents presented in a desperate attempt to defend this discriminatory law."
The judge's ruling comes as Prop 8 opponents are set to hold a star-studded Broadway benefit featuring Dustin Lance Black's dramatization of the Prop 8 case, meant to shine light on the misguided and hollow courtroom arguments made by Prop 8 proponents.
Read the order, AFTER THE JUMP….
The San Diego Gay & Lesbian News reported on the late August hearing:
David Thompson, an attorney for the Prop 8 supporters, contended that the release of the videotape would put their two star witnesses in harm's way because their faces and voices would become publicly known. AFER attorneys argued that because the two witnesses are already publicly known because they have frequently testified for anti-gay groups in trials. Furthermore, the AFER attorneys noted that the two witnesses have not been "intimidated" in any way since the Prop 8 trial last year.
At the August 29 hearing, Ware said he "[wouldn't] delay very long" in issuing a ruling.
And here it is, AFTER THE JUMP…