A man who threatened the life of the head of Britain's largest LGBT rights organization has been given a suspended sentence, Pink Paper reports: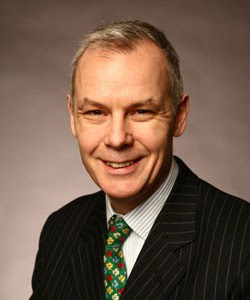 This week, he was found guilty of making threats to kill and was sentenced to eight months imprisonment – which was suspended for 18 months. He has also been given a community order and will be supervised by the probation service for 12 months. It is thought to be the first case of its kind in the UK.
Ryan had threatened Ben Summerskill, the chief executive of Stonewall, Britain's largest LGBT rights organization, in an email last year after Summerskill published an article about Steven Preddy and Martyn Hall, a gay couple who claimed they were discriminated against by Christian hotel owners who wouldn't let them share a bed.
Said Ryan in his email to Summerskill:
"With regard to the recent so-called victory that evil sexual weirdos Steven Preddy and Martyn Hall had against decent law-abiding B&B owners Peter and Hazelmary Bull. It is my duty to inform your evil organisation that, despite what the government says, according to the holy Christian Bible, homosexuality is in fact illegal….I have therefore decided to embark upon a campaign of terror against you Chief Executive Dame Ben Summerskill and all those that seek to support the so-called human rights of the Homosexual community….It is going to give me great pleasure to put a bullet in the head of Dame Ben Summerskill, Steven Preddy and Martyn Hall and any other homosexual vermin that I have the misfortune to come across….I suggest that the people mentioned in this email and indeed all evil bigoted homosexual scum start making their funeral arrangements."
Previously…
UK Gay Couple Sues After Hotel Forbids Them to Share a Bed [tr]