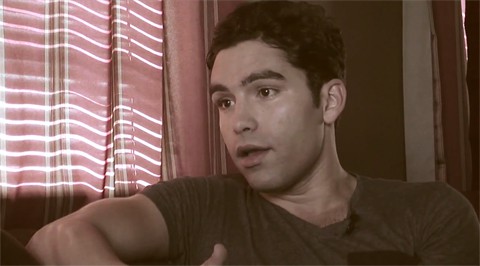 On the Tour, I especially loved hearing stories where I learn even a little about new cultures. That's why I was excited when Nicholas, who grew up in Little Havana in Miami, wanted to share his story. With Nicholas's story, I never knew where it was going until the very end. The way he sets up Cuban culture, the workplace discrimination, then finally the moment when he tells his parents…you're waiting to find out if it ends happily or not right up until the last bit of his story.
Watch, AFTER THE JUMP…

Nathan Manske and Marquise Lee embarked on a 4 month, 50 state tour of the United States collecting stories for their I'm From Driftwood site. We'll be sharing some of the stories they collected along with some of the insight into what they saw. They're still encouraging people to submit their written stories via IFD. You can follow IFD on Facebook, Twitter and YouTube.
CHECK OUT OUR RECENT LGBT STORIES…
It's Okay to Be Gay in Montana[tr]
Teen Becomes More Popular After Coming Out in Conservative Town [tr]
Bullying Affects Everyone [tr]
Accidental Online Chat Leads to 13 Years of Love [tr]