The Master's School, a K-12 Christian school in West Simsbury, Connecticut, issued " a not thinly veiled threat" to soon-to-be senior Rachel Aviles to withdraw rather than be expelled after learning she was a lesbian, FOX CT reports: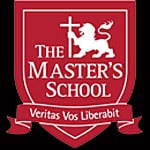 This was to be her senior year and a former coach says she would have been up for all kinds of awards. But last spring she went on a class trip where several students, Aviles among them, pretended to be married. They made "wifey" phone calls to one another. They held hands — not unusual among same-sex friends at Master's, Aviles said.
"Looking back, it was kind of stupid," said Aviles, of Hartford. "But it was harmless."
Word got back to the administration, and the students were called in and questioned about their sexual orientation. When it was her turn, Aviles told administrators that she is a lesbian. Her friends knew. Teachers didn't.
Aviles said the school then urged her to withdraw rather than be expelled.
Aviles' former coach Heather Lodovico discussed the incident:
"She texted me and said something like 'They kicked me out,' and I made a joke, 'What, are you pregnant?' and she said, 'No, worse. I'm gay,'" said Lodovico.
The coach said she immediately got on the phone to see if the decision could be reversed, but no.
The school's headmaster refuses to discuss Aviles' dismissal, citing privacy concerns.