Two more incidents (a non-fatal shooting, and the homicide of an unidentified individual found in make-up and heels) in Washington D.C. concerning violence against transgender individuals prompted police to call a news conference on Monday afternoon, the Washington Blade reports: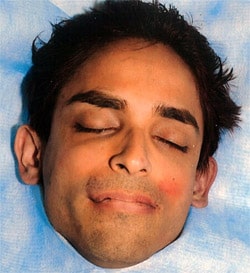 A transgender woman suffered a non-fatal gunshot wound to the neck about 2 a.m. Monday on the 2300 block of Savannah Street, S.E., D.C. police said. The incident was the fourth reported shooting of a transgender person in D.C. since July. The latest case prompted police officials to call a news conference Monday afternoon to discuss this and other transgender related cases.
Transgender activists Earline Budd and Ruby Corado, who spoke at the news conference, said the latest shooting was among more than a dozen violent attacks against transgender women in D.C. this year.
"The transgender community is now in crisis," Corado said.
The AP adds:
The first shooting occurred July 20 when 23-year-old transgender woman Myles Mclean, also known to friends as Lashai, was killed while walking in the city's Northeast early one morning. Less than two weeks later – and in the same neighborhood – a suspect pulled a gun out and fired without hitting a person after asking for change. Last month, police say, an off-duty D.C. police officer on medical leave got into a fight with several transgender people and fired shots into a car. The officer, Kenneth Furr, was charged with assault with a dangerous weapon.
The man who died early Saturday is believed to have been between 20 and 35 years old. He was found unconscious and later pronounced dead. Police said the man, who appeared to be of Hispanic or possibly Middle Eastern descent, had makeup on his face and was carrying light-colored heels. Police said they didn't know the man's name and didn't have suspects in the death. It wasn't immediately clear if he was either gay or transgender, or whether there was any evidence of a bias-crime.
MetroWeekly adds:
Newsham also said the person's identity remained unknown, which was why the police released a photo of the deceased (inset image above, as released by Metropolitan Police Department) to the press in the hope that someone in the community might be able to identify the victim.
In the briefing, Newsham described the victim as a ''Hispanic or Middle Eastern male; approximately between the ages of 25 and 30; 5 foot, 8 inches with dark, wavy hair about 3 inches long,'' prompting a raised eyebrow from transgender activist Ruby Corado, who was standing next to him. Newsham said police didn't have enough information to classify the dead individual as transgender.