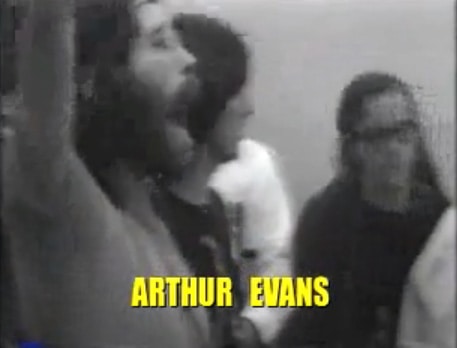 Pioneering gay rights activist and longtime resident of San Francisco's Haight Ashbury neighborhood Arthur Evans died on Sunday of a heart attack at the age of 68, as the result of an aortic aneurysm discovered last year, the Bay-Citizen reports.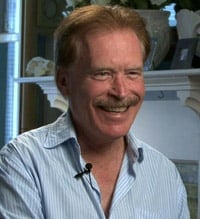 From the Bay Area Reporter's obituary:
In the late 1960s and early 1970s, Mr. Evans played a pivotal role in the newly emergent gay liberation movement in New York City. A few weeks after the famous Stonewall Riot of June 1969 (which he missed), Evans and his lover, Arthur Bell, joined the Gay Liberation Front, a new group that proudly proclaimed itself to be gay, countercultural, and revolutionary. Within GLF, Mr. Evans and others created a cell called the Radical Study Group to examine the historical roots of sexism and homophobia. Many of the participants later became published authors, including, besides Mr. Evans and Bell, John Lauritsen, Larry Mitchell, and Steve Dansky.
The NYT adds:
For Mr. Evans and other militants, however, the group was not assertive enough. They worried that it was diluting its effectiveness by taking stands on issues beyond gay rights — opposing the Vietnam War and racial discrimination, for example. So in December 1969 they split off to found the Gay Activists Alliance, choosing a name to suggest more aggressive tactics.
Based in New York, the alliance became a model for gay rights organizations nationwide, pushing in New York for legislation to ban discrimination against gay men and lesbians in employment, housing and other areas. Mr. Evans wrote its statement of purpose and much of its constitution, which began, "We as liberated homosexual activists demand the freedom for expression of our dignity and value as human beings."
To attract attention the alliance staged what its members called "zaps," confrontations with people or institutions that they believed discriminated against gay people. Among other incidents, they confronted Mayor John V. Lindsay of New York, went to television studios to protest shows perceived as anti-gay, demanded gay marriage rights at the city's marriage license bureau, and demonstrated at the taxi commission against a regulation, since abolished, requiring gay people to get a psychiatrist's approval before they could be allowed to drive a taxi.
Watch Evans and company perform a "zap" at the NYC marriage bureau in 1971,
AFTER THE JUMP…
(thanks, sam)