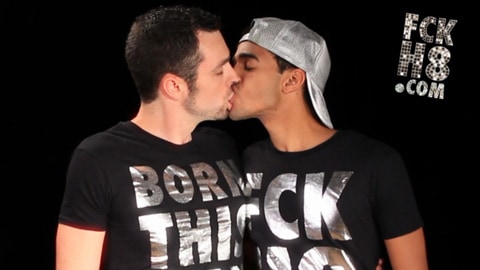 Activist group FCKH8's latest F-bomb laden campaign featuring Drag Race winner Raja and some queer kissers is geared toward people who were "born this way". They'll donate 10 cents for every like and tweet of it to programs for LGBT youth.
What are the top five reasons people 'choose' to be gay?
Find out, AFTER THE JUMP…
Top 5 Reasons People Choose 2 B Gay from FCKH8.com on Vimeo.