Marc Anthony Donais, 47, formerly known as '80s gay porn actor Ryan Idol, was convicted on Tuesday of attempting to kill his girlfriend with a toilet tank lid, the Sacramento Bee reports: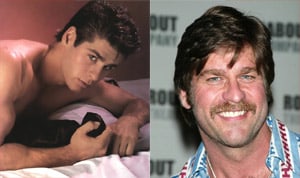 According to testimony at trial, the 41-year-old woman had broken up with Donais, who claimed to be bisexual. She testified she moved out of their West Sacramento condo when he knocked on her door the night of the attack while she was taking a bath.
She told jurors she let Donais into the house and that he immediately told her he wanted to kill her. He testified at trial that he thought she had pulled a knife on him during their discussion in her bathroom and that he grabbed the toilet tank lid and hit her with it out of self defense.
Donais is currently being held without bail.
Previously…
Revisiting Idol Country: VIDEO [tr]