Morons to march for morals!

Lady Gaga and Jamey Rodemeyer, and the heroes we create: Is there too much attention around suicide as an option or an end point for bullied kids?

Pink Floyd album cover Animals recreated in London.

Nancy Grace's nipple dances with the stars.

House Democrats again request a DOMA defense briefing from Speaker John Boehner: "'As Members who believe that DOMA is unconstitutional and support the President's decision to stop defending it, we believe that the law is not factually or legally justifiable and were interested in hearing what arguments might possibly be made in its defense,' the lawmakers write."

Utah "undie run" protests state's uptight laws.

Assault case closed against Russian orthdox activist: "A Russian Orthodox activist who beat a female reporter at a gay rights rally in front of the cameras has been cleared of criminal charges…Police said a medical examination found no evidence that Kostyuchenko had suffered "harm to her health" in the attack and closed the case."

Taylor Lautner doesn't seem to be convincing audiences as an action star.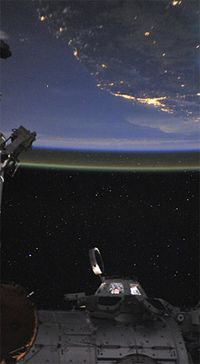 Astronaut Ron Garan's last day in space (not a movie).

Maggie Gallagher explains her new role at NOM: "Marriage ADA's goal is an America where people on all sides of the gay marriage debate feel free to participate peacefully in the democratic process without fear of threats, harassment, or retaliation…The goal of too many gay marriage advocates is to isolate, intimidate, and silence Americans who believe that marriage is the union of husband and wife, because children need their mom and dad. Marriage ADA is a response to these tactics of branding civil, thoughtful participation in democracy as hatred and bigotry."

VIDEO: The Real Housewives of Atlanta are on their way back.

From Macho to Mariposa: new gay Latino fiction published. "The stories vary – from a 7-year-old boy's birthday party to the searing account of two gay teens crossing from Guatemala, through Mexico and into the United States – but Rice-Gonz lez, 47, who was born in Puerto Rico, finds a common thread. 'There's a lot of longing – wanting and not getting,' he says. 'A lot of the stories deal with families and neighborhoods. That's what I find with gay men of color in general.'"

Sam I Am: Gay high school swimmer comes out to his parents.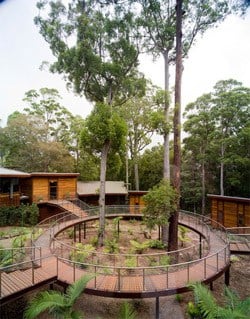 It's Hugh Jackman's favorite spa.

Wolverine shows off his steel abs.

The NFL has added "sexual orientation" to the non-discrimination language in its 2011 collective bargaining agreement between the NFL and the NFL Players Association: "It was introduced early on in the drafting process of the CBA by our lawyers as something that needed to be included. It parallels the policies and practices of our own office, which include non-discrimination, domestic partner benefits, and the hosting of PFLAG and related events."

What if Glee's Kurt and Blaine had a silly romantic comedy?

Turkish government minister meets with LGBT representatives for the first time: "The Pembe Hayat (Pink Life) Association were invited to a meeting with civil society organizations on Wednesday 21 September to discuss violence against women with Minister of Family and Social Policy Fatma Şahin. Belgin Çelik from Pembe Hayat told reporters following the meeting that she had submitted a proposal for the acceptance of homosexual, bisexual and transgender individuals in the new constitution that Parliament plans to draft in the coming legislative year."