Boehner claims homosexuality a choice in DOMA defense.

University of Iowa apologizes for tweet referring to Michele Bachmann as a cougar.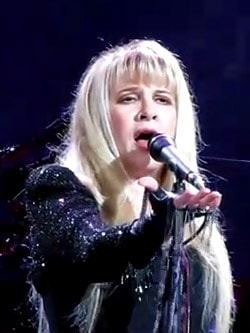 Stevie Nicks: Prince asked me to write "Purple Rain" but "I was too scared." And: "…they didn't collaborate until 1983, when Nicks found herself humming along to 'Little Red Corvette' while she was driving through Los Angeles. She pulled over, scrawling some lyrics to accompany the melody – and then rang up Prince…That song became 'Stand Back'."

Cutest ginger seal ever.

Anti-gay groups seize on Atlantic writer Lindsay Miller's column about her bisexuality: "Miller's argument isn't totally invalid. As someone with attractions to both men and women, it is true that she could have chosen not to ever act on her same-sex attractions. That, however, doesn't mean she chose any of her attractions."

Joe Manganiello is single.

Salt Lake City's LGBT publication QSaltLake is in deep financial trouble. Publisher: "The situation is pretty dire and it is probably best I don't sugarcoat it. Salt Lake City is perilously close to losing its gay, lesbian, bisexual, transgender news source. We have lost tens of thousands of dollars this year…"

Man of Steel: It's the new General Zod.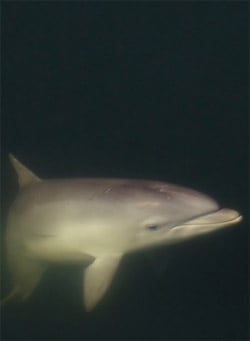 New species of dolphin discovered: "And, in addition to being the latest of its kind to be uncovered, this new type of dolphin, named Tursiops australis, is also among the rarest."

UK TAB: Gay axe murderer let out of prison to chop wood.

Six-year-old digs up amazing fossil.

Gloria Estefan defends relationship with Target: "I know that they donated to a third party who then donated to this candidate and – I did my homework – since then they donated $150,000 to that candidate. They apologized profusely for having done so, and they have established an actual committee that oversees all political donations to make sure that this doesn't happen again. They've also donated a half-million dollars to LGBT organizations. They're part of the National Gay & Lesbian Chamber of Commerce. They give domestic partner benefits. They have 300,000 employees that are from all walks of life, and it's very important for them to be supportive. They've extended family medical leave benefits and adoption benefits to their gay employees. They've really supported very much their gay peeps."

Preview: The second season of Downton Abbey.

Orlando Bloom looking extra buff.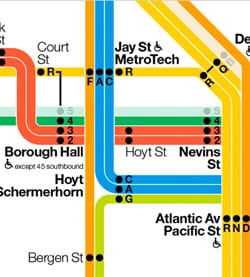 New York's MTA goes back to the future with new, interactive take on Massimo Vignelli's classic 1972 subway map in an effort to take the tangle out of all the service change's underway in NYC's underground.

Four Real Housewives of New York on their way out?

VIDEO: Wynter Gordon's "Buy My Love".

What did Berlusconi call German Chancellor Angela Merkel? "The gaffe-prone tycoon has been overheard referring to the German leader as an 'unf**kable lard-arse', according to wiretaps reported by Italian newspapers. The offensive remark is the latest in a string of embarrassing revelations involving the 74-year-old Prime Minister, who three years ago caused a diplomatic incident by describing US President Barack Obama as 'suntanned'."