The decomposed body of Nontsikelelo Tyatyeka, a South African lesbian who went missing a year ago, was found in a garbage bin behind her family's home in Nyanga township this week after police received a tip, The Daily Voice reports: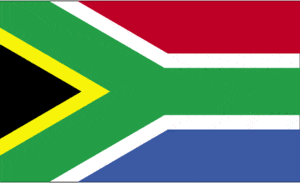 The 21-year-old disappeared from her family home in September last year. The family's anxious wait came to an end on Friday when a tip-off led cops to a grisly discovery.
Police spokesman Captain FC van Wyk says: "The decomposed body of a 21-year-old woman was found in a rubbish bin at Qumbu Street, Mau-Mau, Nyanga on Friday. A murder case docket was opened. A 29-year-old male suspect was arrested and will appear in the Athlone Magistrates' Court on a charge of murder."
The victim's mom Nombasa Tyatyeka, 50, says her daughter was found after a friend of the suspect let slip that he knew where her body was.
"In August, my nephew was listening to a song written for Ntsiki's return and when this man heard it he told my nephew the suspect tried to sleep with her and when she refused because she's a tomboy, he stabbed her," says Nombasa.
The suspect lived behind Tyatyeka's home.
Previously…
South African Lesbian Activist Raped, Murdered in Brutal Hate Crime [tr]