Police have finally arrested a suspect in the beating death of Marcellus Andrews last month in Waterloo, Iowa, the WCF Courier reports: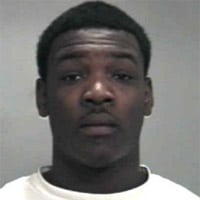 Officers arrested Paris Akeem Anding, 19, of 310 Crescent Place, Thursday on charges of second-degree murder. He was taken to the Black Hawk County Jail, where he is being held without bond.
Anding was also arrested on a separate warrant for aggravated assault in an unrelated case. Bond for that charge was set at $10,000.
Police are not investigating Andrews' murder as a hate crime despite the fact that a feminization of his first name and the word "faggot" were reportedly used during the beating.
(via aksarbent)