Court denies request from NOM for rehearing of campaign disclosure case in Maine.

Pattinson + Dean: Collage artist George Chamoun merges Hollywood icons.

National Enquirer suggests Will Smith and Trey Songz are an item.

Libyan surface-to-air missiles looted: "Grinch SA-24s are designed to target front-line aircraft, helicopters, cruise missiles and drones. They can shoot down a plane flying as high as 11,000 feet and can travel 19,000 feet straight out."

Google acquires Zagat.

Too soon? Ever is too soon.

Positively Aware magazine hopes to capture "A Day with HIV in America": "We're asking all Americans affected by HIV to share with all of us an image of their life living with HIV," said Jeff Berry, editor of Positively Aware.  "Their vantage points captured over a single day will create a rich photographic tapestry of hope, strength and support that will help tear away the stigma of living with HIV in America today."

Alarm: Democrat Weprin trails Turner 55-44 in NY special election.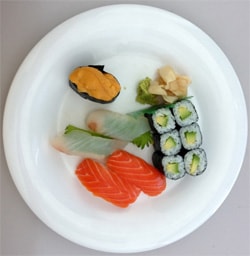 Is this the first public photo taken with the iPhone 5's 8-megapixel camera.

Reuters: Walmart employees rob store to fund sex change. "Two Walmart employees robbed an Arizona store where they worked, stealing $45,000, and planned to buy a car and fund a sex change operation with the proceeds, police said on Wednesday. Police in Prescott, around 80 miles northwest of Phoenix, arrested Spencer Cullen, 23, and Adriano Altiveros, 19, on Friday. They were accused of stealing over $45,000 in cash from the Walmart store in Prescott."

John Travolta no longer spray-painting his head.

VIDEO: 2xist models hit the runway at NYC's Hiro Ballroom.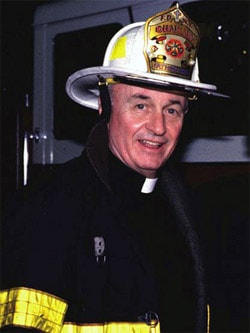 Memories of 9/11's first recorded casualty, gay priest Mychal Judge, endure.

Gene Robinson: What have we learned since 9/11?

South African President Jacob Zuma appoints controversial top judge: "Lobby groups had urged Mr Zuma not to appoint Judge Mogoeng Mogoeng as South Africa's top judge, saying he was lenient on rapists, which he denies…Judge Mogoeng – who is an ordained pastor with the Winners Chapel International, which condemns homosexuality – said he would uphold South Africa's constitution, which respects gay rights."

Emile Hirsch brings his hotness to Venice.

Young evangelicals divided over same-sex marriage: "The poll, released in late August by the Washington-based Public Religion Research Institute, found that nearly half (44 percent) of young evangelicals between the ages of 18 to 29 favor allowing gays and lesbians to marry. By contrast, the white evangelical community as a whole (even counting those relatively liberal young adults) is solidly opposed to same-sex marriage, by slightly more than 80 percent."