Prop 8 proponents vow to appeal judge's ruling unsealing trial videotapes: "Today's decision is bizarre for many reasons, but mostly because it defies a direct order of the U.S. Supreme Court. We will appeal immediately to the 9th Circuit and ask them to restore some sanity to this case."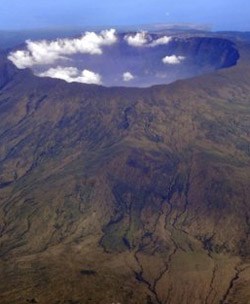 World's deadliest volcano ready to explode again? "The April 1815 eruption of Tambora left a crater 7 miles (11 kilometers) wide and half a mile (1 kilometer) deep, spewing an estimated 400 million tons of sulfuric gases into the atmosphere and leading to "the year without summer" in the U.S. and Europe."

Rosie O'Donnell has a new girlfriend.

Jeremy Hooper comments on Maggie Gallagher's presence at last night's reading of '8'.

Bethenny Frankel, Bravo TV crew lost at sea for 20 hours…

Gay hotel The OUT NYC arrives in Manhattan: "The hotel complex — an adapted 1950s-vintage, drive-in motor inn — is situated on 42nd St. between 10th and 11th Avenues. A major rehabilitation and redirected use of the existing motel will turn the property into a 105-room boutique hotel with a spa, wellness center, business center and conference rooms. The entertainment complex includes the 11,000-square-foot XL nightclub, lounge and cabaret as well as a 24/7 café and a restaurant called Kitchen."

Ashton Kutcher makes naked Two and a Half Men debut.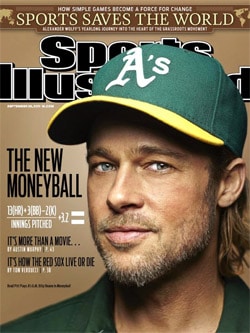 Pitt makes a stop on Sports Illustrated.

Michele Bachmann "surprised" by Jay Leno's interview questions.

Jason Momoa can "soak up the sun" all he wants.

San Antonio City Council approves domestic partner benefits 8-3: "Sometimes the rhetoric got rough. Some speakers threatened political retribution to council members who voted to keep the measure in the budget. Mike Knupke of the San Antonio Family Association said the question of domestic partnership benefits had 'awakened the sleeping Christian giant.'"

Death by roller coaster?

Policeman and former Mr. Gay UK Mark Carter recounts "living hell" of rape and sexual assault charges: "Carter, who won the Mr Gay UK title and £5,000 worth of prizes against 25 other contestants, works for West Yorkshire police in Huddersfield and is currently suspended. He went on trial at Leeds crown court earlier this year charged with sexually assaulting three men and raping a fourth. He was cleared of two rape charges and two sexual assault charges. The jury failed to reach a verdict on another sexual assault charge, which was not proceeded with."

The latest in western-inspired chaps and thongs from New York fashion week.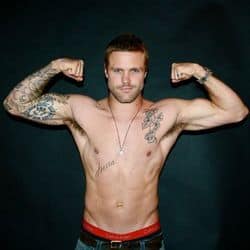 Model/footballer Nick Youngquest hits NYC for some new photos.

Photographer increases adoption rate at dog shelter by 100% by giving the canines better profile photos.

Vanity sizing in men's stores revealed.

Linda Hirshman on how the LGBT revolution made it on its own: "Likening the gay movement's triumphs in federal court and the military to the civil rights movement's accomplishments obscures the real meaning of what the gay movement has achieved. And how America has changed in the six decades since Harry Truman courageously signed that order and Justice Earl Warren persuaded the Supreme Court into unanimity on the unconstitutionality of racial caste. No politician — no president and no Supreme Court justice — put his or her political capital and power behind the gay victories in the military and the courthouse. The gay movement won them, and continues to win them, largely by itself. It's a bootstraps movement."