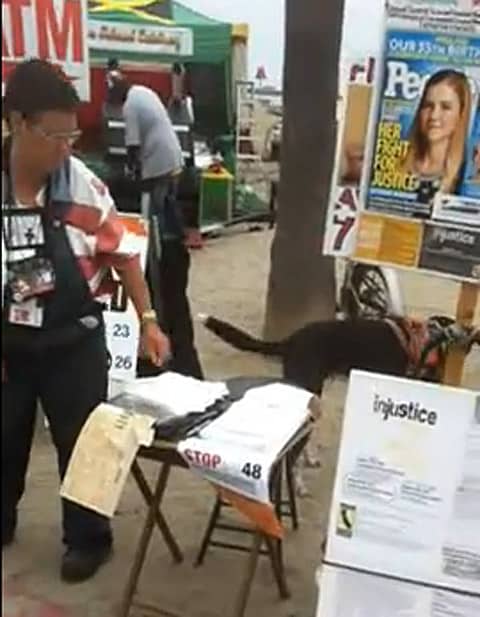 Here's some video shot in Oceanside, California by a gay man who was visiting the beach with his husband. He just happened to be walking by and saw an activist gathering signatures for the ballot measure to repeal SB48, California's recently passed LGBT History law (the FAIR Education Act), which requires school curriculum to include teaching about gay people and LGBT history.
The way this activist was getting people to sign the petition was by telling them they were signing something that would protect children from child molesters.
Watch and be disgusted, AFTER THE JUMP…
Meanwhile, the 'Stop SB48' campaign told its supporters in an email yesterday that its petition drive will be successful. And in related news, no press turned up to cover Rev. Lou Sheldon's press conference yesterday opposing SB48.