The family of Marcellus Andrews, who was killed last month in a mob attack which began with anti-gay slurs, support the police in not investigating the fatal beating as a hate crime, and say Andrews was not gay, the WCF Courier reports: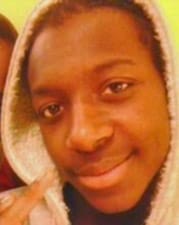 His sister, Nichella Andrews, 22, supports the police in ruling out a hate crime. Witnesses' accounts of what allegedly happened have been blown out of proportion, she said. A cousin, Renicia Haywood, 18, noted that a person who displays perceived feminine actions is not necessarily gay.
"They didn't come to beat him up because he was gay," Haywood said. "There's more to the story."
"Gay or not, perceived as gay still ends up being a hate crime under those conditions," said Jim Day, vice president of the Black Hawk County branch of the National Association for the Advancement of Colored People. "Perception of gay and being gay still both qualify."
Police say that Andrews' death was motivated by a dispute between two rival groups.