Yet another anti-gay attack has been reported in the Salt Lake City area. A gay man has been attacked while taking out the garbage at the hair salon where he works after being ambushed at the back of the business. He crawled back into the salon after being attacked and co-workers found him there, KSL reports.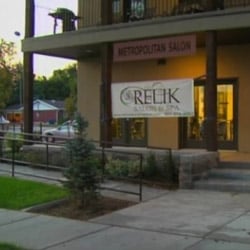 Q Salt Lake reports:
A 32-year-old man was attacked in American Fork early Thursday morning by three assailants who shouted gay slurs and the case is being investigated as a possible hate-motivated crime, said Sgt. Gregg Ludlow. The attack occurred between 12:30 and 1 a.m. on Thursday around the area of Center Street and 100 North in American Fork. Cameron Nelson was taken to the Insta Care where he was treated for minor injuries and released, Ludlow said. The attackers called Nelson a 'faggot,' along with other slurs, he said. Nelson told the Salt Lake Tribune he was taking out the trash at a hair salon where he works when he was attacked. Nelson, who is gay, said he believes he was assaulted because of his sexuality.
Nelson received a broken nose in the attack, according to FOX 13.
Nelson could not describe all of his attackers, but police are looking for one suspect who is about 5 feet 10 inches tall, has shoulder-length brown hair and was wearing cut off pants and combat boots. Anyone with information is asked to call the American Fork Police Department at (801) 763-3020.
Nelson's attack is the third attack on gay men in the last two weeks:
Dane Hall, 20, was assaulted by four men as he left a club. The suspects repeatedly punched Hall and stomped the side of his head. His cheekbone was shattered and he lost six teeth.
In the other assault, a group of men broke into a gay man's apartment near 33 W. 200 South and beat up his boyfriend.