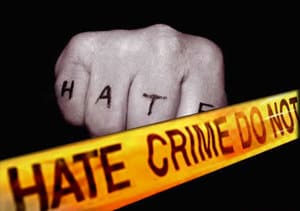 Manuel Galan and Cirildo Soliz, two openly gay men who live in Immokalee, Florida, were attacked by a gang of five men last week. The incident occurred in the middle of the street, they say, and was completely ignored by passersby.
Both Galan [27] and Soliz, 21, are openly gay but are just good friends, Galan said. They have lived in Immokalee for almost their entire lives and had been called names before. This was the first time verbal attacks got physical, they said.

The attackers whaled with fists and feet on Galan's and Soliz' faces, ribs and limbs and repeatedly yelled derogatory names for gay people, the report said. Galan and Soliz refused medical treatment after the beating.

"I don't hate who I am. I like who I am. I don't hide my life," Galan said. "They just don't like gay people, so they attacked us."
…
Soliz told deputies that once the kicking ceased, one of the attackers pointed his finger at him and said, "I'm going to kill you and I know where you live."
The most disturbing part of this story is that Galan and Soliz know a few of their attackers, against whom they're now pressing charges. The men also say they refuse to be intimidated into hiding.
Said Soliz's mother, Yolanda Vasquez, "I tell him, 'I don't want you going out of the house, I don't want them hurting you.' He tells me, 'I'm not going to hide from anybody.'"