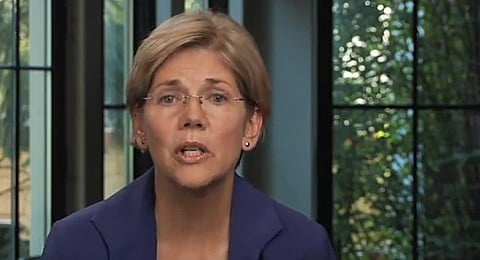 Harvard law professor and consumer advocate Elizabeth Warren announced today she will challenge Scott Brown for the U.S. Senate in Massachusetts, the AP reports:
Warren was heavily courted to join the race. Democrats have been seeking a major challenger for the seat long held by the late Sen. Edward Kennedy. Hoping to hold on to their narrow Senate majority, Democrats have made Republican U.S. Sen. Scott Brown a top target in the blue state. Kennedy's former seat has special significance for Massachusetts Democrats.
Warren was tapped by President Barack Obama last year to set up a new consumer protection agency, but congressional Republicans opposed her leading the office. She worked to set up the agency before returning to Massachusetts this summer.
Watch Warren's just-released announcement video, AFTER THE JUMP…