Victory Fund: 10 races to watch this election day.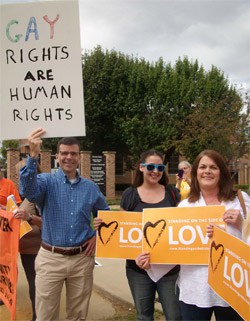 First-ever LGBT equality event in Tupelo, Mississippi receives bomb threat: "The threat occurred at the Link Centre on Main Street as organizers and allies were gathering outside the building to welcome attendees and offer a public display of support for efforts to raise LGBT visibility and build the local movement for inclusion, justice and equality for all."

Conspiracy theorists see fold in baby bump, suggest Beyoncé faking pregnancy.

Ex-Weezer bassist Mikey Welsh predicted death in a dream two weeks before it happened.

Steve Jobs death certificate released, "listing respiratory arrest as the immediate cause of death, with 'metastatic pancreas neuroendocrine tumor' as the underlying cause."

In response to second lawsuit, City of Atlanta now says raid on Eagle bar was 'reasonable, proper, and necessary'. More here: "'City defendants assert that they took no action to deprive plaintiff's of any right, privilege, freedom or immunity secured by the Constitution' and the laws of Georgia and Atlanta, reads the response filed in U.S. District Court on Thursday, Oct. 6 — the day before Atlanta Pride kicks off. The city's answer also states, 'Insofar as Plaintiffs have been affected by the conduct of City Defendants, their actions were reasonable, proper, and necessary" and that the plaintiff's allegations "do not establish a constitutional violation.'"

A studious-looking, bearded Jake Gyllenhaal reunites with Brokeback co-star Michelle Williams at the premiere of her film.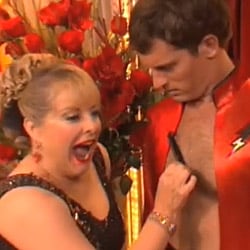 What makes Nancy Grace giddy? Combing a man's chest hair.

The NYT profiles Mike White.

Police deny reports of serial killer targeting gays in Johannesburg, South Africa: "'We are not looking at one specific person… cases are being investigated individually and progress has been made in some,' Lieutenant-Colonel Lungelo Dlamini said on Tuesday."

Former Exodus International minister John Smid says he is gay: "One cannot repent of something that is unchangeable. I have gone through a tremendous amount of grief over the many years that I spoke of change, repentance, reorientation and such, when, barring some kind of miracle, none of this can occur with homosexuality."

Bethenny Frankel said to fake stranding at sea for reality show.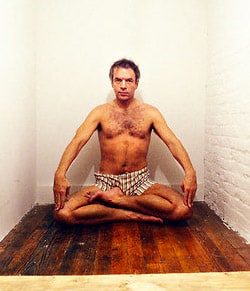 Inside the tortured soul of the late Spalding Gray.

Persecution of gays continues in Cameroon. "Two men arrested in August in Cameroon for looking effeminate and who reportedly "confessed" to homosexuality after being tortured are being defended today 10 October in court by the legendary Cameroonian LGBT human rights defender Alice N'Kom."

Rihanna goes nude for Esquire.

Monsieur Adi serves up a remix of Darren Hayes' "Bloodstained Heart".

Ben & Jerry's supports Occupy Wall Street. "We know the media will either ignore you or frame the issue as to who may be getting pepper sprayed rather than addressing the despair and hardships borne by so many, or accurately conveying what this movement is about. All this goes on while corporate profits continue to soar and millionaires whine about paying a bit more in taxes. And we have not even mentioned the environment. We know that words are relatively easy but we wanted to act quickly to demonstrate our support."