Poll: Marylanders split on same-sex marriage.

Equality California says it will not seek repeal of Prop 8 on 2012 ballot.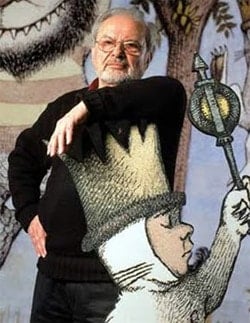 Maurice Sendak's hate list.

Woman killed in NYC helicopter crash was lesbian celebrating 40th birthday with her partner: "Sonia Marra Nicholson was celebrating her 40th birthday with her partner Helen Tamaki, her mother Harriet Nicholson and her stepfather Paul Nicholson in the helicopter, which crashed into New York City's East River, reports the Sydney Morning Herald."

STUDY: Openly gay men less likely to get job interviews.

Adele cancels U.S. tour over vocal chord injury.

Federal appeals court rejects "gay panic" arguments in appeal of 1985 murder case: "A three-judge panel of the 6th U.S. Circuit Court of Appeals unanimously affirmed a lower court's ruling upholding the death penalty for Robert Van Hook, 51."

Disney preps 3-D release of Beauty and the Beast.

Archie's gay character Kevin Keller will meet his future husband in the U.S. military.

PHOTOS: Gay and lesbian couples demand marriage licenses in Asheville, NC.

Rep. Renee Ellmers (R-N.C.), a Tea Party freshman, opposes North Carolina's attempts to amend the state constitution to ban same-sex marriage: "Ellmers said that while she opposes same-sex marriages, she believes the proposed amendment goes too far because it would also ban civil unions."

FIRST LISTEN: Kelly Clarkson's "What Doesn't Kill You (Stronger)".

David Mixner: Reelect Obama.

BlackBook talks to top NYC event producer Josh Wood about the changing gay scene: "I think there's a dichotomy, and that a lot of the gay community is going to straight bars and they're friends with different people because it's not such a big deal to be gay or straight anymore. The younger kids have grown up—they're out of the closet at like 16, 17, and 18. The cool kids are interested in going to the cool bar, not necessarily the gay bar. I do find there are hardline gays who have gone the opposite direction, and they don't want to mix at all."

Gay nominee to federal bench, Michael Fitzgerald, breezes through confirmation hearing.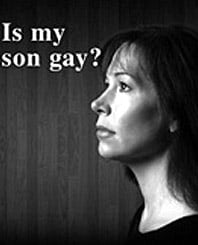 "Is My Son Gay?" app pulled from Android Market.

Chicago's Gay Pride parade reined in, called a victim of its own success: "Chicago is altering the route, size and starting time of its annual Gay Pride Parade to curb public drinking and accommodate crowds that topped 800,000 last year." Crowd control issues plagued this year's event.

Kat Graham remakes 1992 Culture Beat hit "Mr. Vain".

Federal judge hears arguments over release of donor names in Washington's 2009 domestic partner law campaign: "Opponents of the measure, which expanded gay partnership rights, managed to get enough signatures two years ago to place it on the ballot, although voters still approved the law in Referendum 71. The petition organizers are now fighting to protect the names of those who signed on to support it, arguing that they could face harassment."