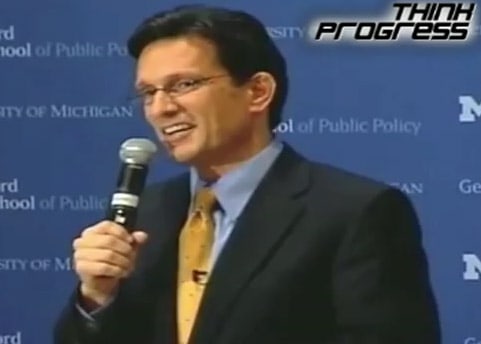 House Majority Leader Eric Cantor (R-VA) was booed and heckled at the Univerisity of Michigan today after being asked a question about his opposition to same-sex marriage, Think Progress reports.
Demanded one audience member, "I'm gay, you're not for my family, am I in your bedroom?"
Cantor lobbed back a non-answer: "Well, I would again say that, we all no matter what we are — who we are, what the background of this country, should allow for equal opportunity to earn the success that we're after."
Watch, AFTER THE JUMP…