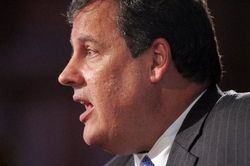 New Jersey Governor Chris Christie is set to make an announcement at 1 pm EDT today, but outlets , such as ABC News, are already reporting what he will say:
New Jersey Gov. Chris Christie will not run for president, according to a source with direct knowledge of the governor's thinking. Christie has long said he's not ready to run, but had reconsidered in recent weeks and there was speculation he could make a late entrance into the race.
Politico has also heard from multiple sources that he's not running. As has the National Review. And CBS News.