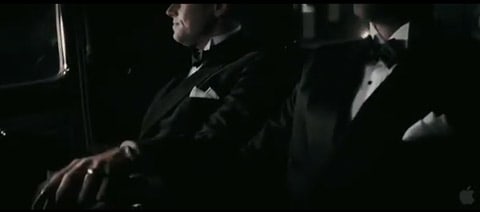 Some insights into the upcoming Clint Eastwood biopic of J Edgar Hoover and the research Eastwood and the cast did on Hoover's rumored homosexuality from USA Today.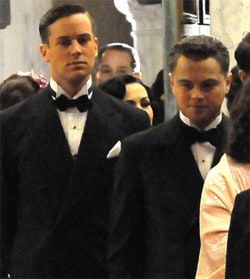 The folks at the Hoover Foundation don't seem too pleased that this angle was being researched or may be explored in the film, and deny that Hoover was gay, but don't want anyone to think it's because they're anti-gay:
William Baker, a former agent and Hoover foundation vice president, characterized Eastwood's letter as "polite, but non-committal."
"Concern still persists (that the angle is being explored)," Baker said. None of the agents interviewed has seen the film. What alarms them is what Baker has heard from people familiar with the movie and a suggestive image in the movie's trailer (Watch it HERE) Hoover's character clutching the hand of Tolson, played by Armie Hammer.
"We're caught in a dilemma here," Baker said. "We don't want to support something not based in fact, but we're not against the new FBI and diverse workplace."
Meanwhile, the Hoover Foundation chair had a bit of a stronger reaction:
"There is no basis in fact for such a portrayal of Mr. Hoover," William Branon, chairman of The J. Edgar Hoover Foundation, wrote to Eastwood this year. "It would be a grave injustice and monumental distortion to proceed with such a depiction based on a completely unfounded and spurious assertion."
Eastwood and DiCaprio met with the FBI earlier this year. Assistant FBI Director Mike Kortan told them the trail is cold on Hoover's homosexuality:
"Vague rumors and fabrications have cropped up from time to time, but there is no evidence in the historical record on this issue."
And a former aide to Hoover told DiCaprio the same thing:
"When the subject of homosexuality came up, I made it very clear that I never saw any evidence of it whatsoever," said DeLoach, 91, who served as Hoover's deputy director for more than five years. "I traveled with him, I ate in his home and he in mine. I knew Clyde Tolson to be Mr. Hoover's companion and best friend. When you are somebody like Mr. Hoover, I guess you need somebody to talk to."
Filmmaker Eastwood asked FBI about Hoover's sexuality [usa today]