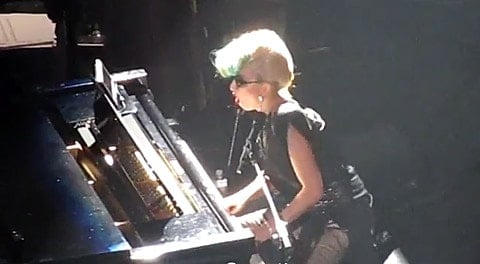 Noah Michelson talks to Lady Gaga in the HuffPost's new Gay Voices section. Gaga ruminates on activism, 'DADT' repeal, outing celebrities, and her recent incarnation as male alter ego Jo Calderone at the VMAs.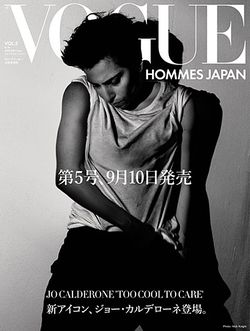 Said Gaga to the HuffPo:
The performance of Jo is meant to manipulate the visualization of gender in as many ways as I possibly could. And in a completely different way, sort of do that by creating what seems to be a straight man — a straight and quite relatable American man. I wanted to see how I could take someone who is so approachable and so relatable and press a much more unrelatable issue that is so hidden or so chained up. [I wanted to see] how I could put someone who is challenging all of those things in a very pop culture moment and force people to deal with it no matter how uncomfortable or exciting it may be.
…
I see the trans community as a very inspiring group that on a daily basis deals with obstacles and struggles that most of us can't perceive of. I think they should be revered and honored and protected and I think it's important for me, as an artist, to push those particular boundaries because of how many of them I know and how important it is to the young community and in order to stop bullying and to inspire teachers in schools and the heads of giant organizations to be kind and tolerant to one another so that we all may discover who we are in a free and loving space.
Gaga performed last night at Sting's birthday party, a charity benefit for the anti-poverty Robin Hood Foundation.
Check out her performance of "King of Pain", AFTER THE JUMP…